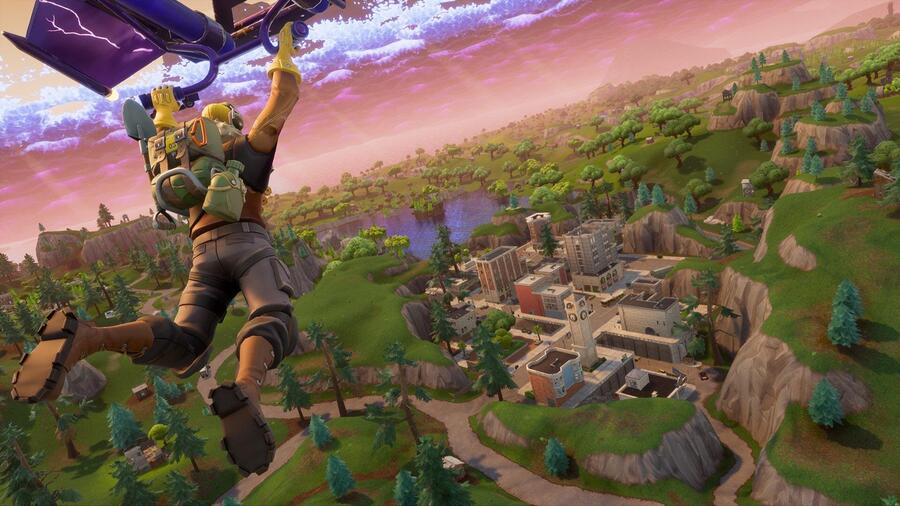 If you played Fortnite in the early days, you'll know the complete and utter chaos that was dropping at Tilted Towers. A hotbed for action and intense gunfights, you and your team dropped there if you wanted a piece of the action straight away. Map changes over the years have meant the Point of Interest had to make an exit, but today the famous location returns to the game.
You can fire up a match and begin landing there right now in-game, but naturally, so too is everyone else. As the Twitter video below demonstrates, the popular landmark looks set to once again be the place for action at the start of a game.
Tilted Towers isn't the only thing the version 19.0 update brings with it, though. Creatures called Klombos (basically dinosaurs) are now stomping around the map. Feed them a new item named Klomberries and they'll follow you around and spawn items. "Fun fact: Klomberries also have nutritional value for non-Klombos. Consume one for a bump in Effective Health!" Finally, the Grenade Launcher is now back in the loot pool with some tweaks.
[source epicgames.com]