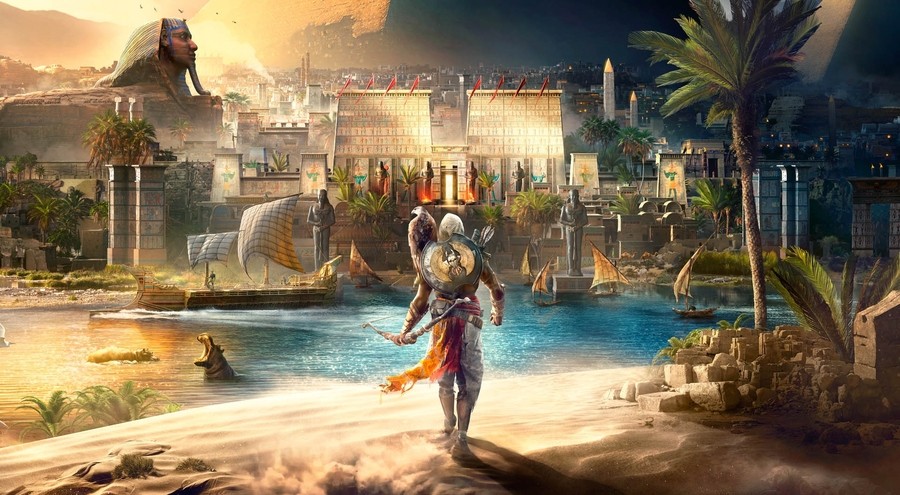 Ubisoft has heard your cries: it's now looking into the possibility of adding 60 frames-per-second support to Assassin's Creed Origins via a PlayStation 5 patch. There has been an outcry from fans after Assassin's Creed Odyssey was treated to the update earlier in the year, with supporters hoping the French publisher would do the same for Bayek's adventure across Egypt. It now seems that will indeed happen.
Ubisoft shared the news as part of Assassin's Creed Day, stating: "We are also looking into adding 60FPS support for Assassin's Creed Origins, so stay tuned!" The publisher also thanked the fans for their "continued support, passion & vigilance". There'll be more news on Assassin's Creed Valhalla and the future of the franchise, Ubisoft said.
So, there you have it: Assassin's Creed Origins will more than likely receive 60FPS support in the future as Ubisoft investigates the possibility. Assassin's Creed Origins was the first entry after the series was rebooted, and it made for a great game.
In our PS4 review, we concluded: "Without a doubt the best Assassin's Creed game since Black Flag – and right up there with the best entries in the entire series – Assassin's Creed Origins is a top notch open world title. Egypt itself is the star of the show, Ubisoft having meticulously crafted a stunningly detailed and varied landscape, but outside of the setting, a parade of gameplay and design improvements make this the roaring return to form that the franchise desperately needed."
60 frames-per-second will only make the title even better. Have you been hoping for this PS5 patch? Let us know in the comments below.
[source twitter.com]