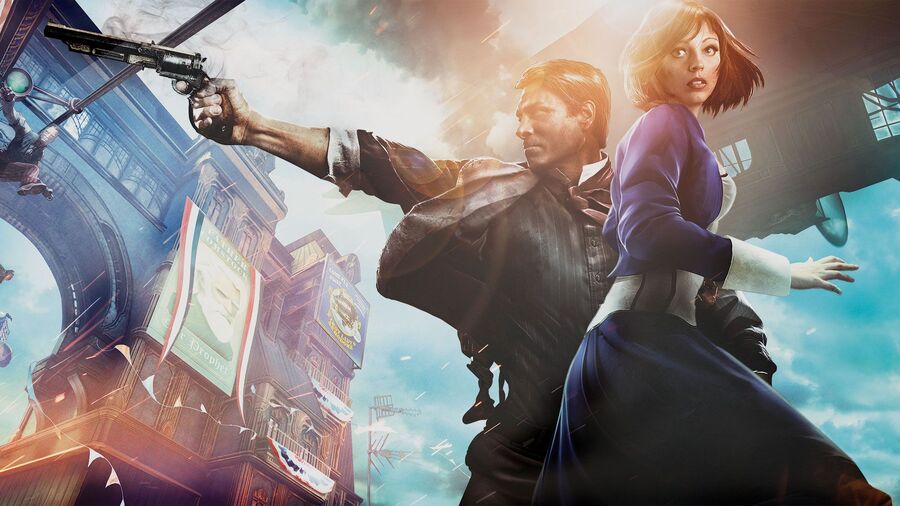 The video game industry is still in a post-Thanksgiving food coma, so indulge us while we dig into a rumour or two from sketchy sources. Perhaps the biggest emerging this holiday weekend pertains to BioShock Isolation, the apparent title of the fourth entry in 2K Games' immersive sim series. Word comes way of Oops Leaks on Twitter [We know! – Ed], who has allegedly got its hands on the logo as well.
You can see that below:
So, what do we know? Well, the source claims that the title's set in an "isolated dystopian city" that will be new to the franchise, effectively ruling out Columbia and Rapture. It's not exactly sticking its neck out there, though, is it? It'll be developed using Unreal Engine 5, which makes sense considering past instalments used variations of Unreal Engine 3. Oh, and an announcement is due early next year.
We do have confirmation that a BioShock game is in development at a team called Cloud Chamber, which is made up of ex-Irrational Games employees. A website emerged over the weekend, thereisalwaysalighthouse.com, which is allegedly related to the project – although there's basically nothing on the page, other than the words "stay tuned" in the title.
Despite what the Oops Leaks account claims, we wouldn't be surprised if there was some kind of announcement at The Game Awards next week. Geoff Keighley said on Twitter this weekend that there's one announcement he's been working on with the development team for 2.5 years, and the new BioShock was officially acknowledged by 2K Games about two years ago, so it fits.
Clearly we're just connecting dots here, but usually there's smoke to the fire with rumours like this; the sudden re-emergence of BioShock chatter suggests there's something afoot to us. We'll contact the publisher and see if we can try and learn more.
[source twitter.com, via theresalwaysalighthouse.com, twitter.com, videogameschronicle.com]