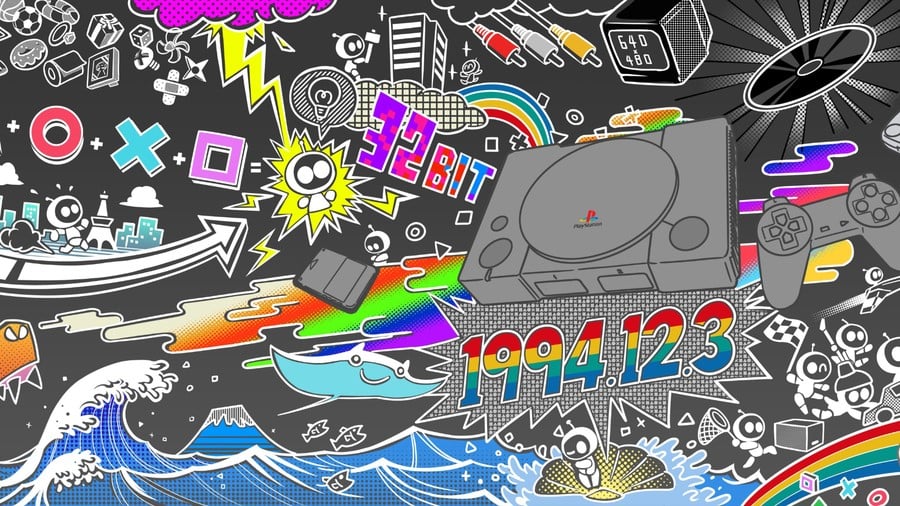 Insert Coin might have made a name for itself with its line of gaming-related clothing, but it's been producing accessories and merchandise for a while as well. One of its latest lines, in fact, is a series of coffee mugs. Normally, we wouldn't worry too much about stuff like this, but these mugs feature an image you might recognise.
In Astro's Playroom, there's a room called PlayStation Labo, where all the collectable paraphernalia you find throughout the game resides, sort of like a digital museum. Along the back wall is a wonderful mural you complete by finding puzzle pieces. This image, which loosely charts the brand's history from the launch of PS1 up until the arrival of PS5, has been split into four, and adorns this set of mugs. Pretty cool, isn't it?
You can view them all through here if you want a better look.
Incidentally, Team Asobi recently broke the mural up into several images over on its Twitter account, making for great desktop wallpapers. Whether you enjoy it on a screen or on a mug, it's just one reason why the PS5's pack-in game is such a treat.
[source insertcoinclothing.com]