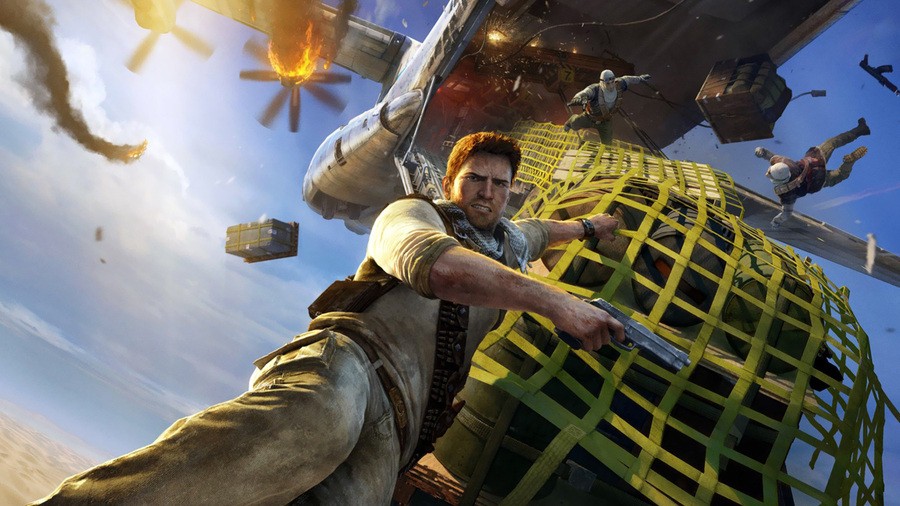 Here's a milestone likely to make you feel old: today marks the 10th anniversary of Uncharted 3: Drake's Deception. It really has been a decade since Naughty Dog put out the third instalment on PlayStation 3, just over 18 months before The Last of Us hit. Since then, the game has been remastered as part of Uncharted: The Nathan Drake Collection and is still considered one of the best entries to date. To mark today's anniversary, Naughty Dog has put out a special blog post penned by president Evan Wells, vice president Christain Gyrling, and game director Kurt Margenau that reflects on the development of the game.
The three reflect on their favourite memories of working on Uncharted 3, their favourite scenes, and what their biggest learning experiences were during the project. For example, Wells explains his love for the online side of the title. "I really enjoyed working on the multiplayer side of things. It was a very small, scrappy team that was building on our first MP outing that we had in Uncharted 2. So many new features were added, we greatly improved our map designs, and did some very early live updates with limited time modes and even experimental maps that we rotated through called "The Lab."
Margenau then discusses the famous scene where Nathan Drake is out lost in the desert following a plane crash. "Our Lead Designer Richard Lemarchand really wanted to capture the epic cinematic scale of the desert and feeling of being lost, the way Lawrence of Arabia [1962 film] did. So, we were playing with these ridiculously wide shots with the camera hundreds of meters away from Drake, like a helicopter shot and still allowing the player to be in control. I remember experimenting with all the different fades and how to advance the sequence in these non-traditional ways; how to tell this little mini story of Nate completely lost, at his lowest point and make the player feel that aimlessness."
Wells then explains what the biggest thing he learnt was during the development of Uncharted 3, and it was that announcing a game and its release date at the same time isn't always the best idea. "Our reveal trailer included our release date and sticking to that was extraordinarily difficult. We had to pull most of the (already very limited) resources from early development on The Last of Us, and it was still a challenging development process for us."
That's just a few examples of the interesting responses Wells, Gyrling, and Margenau give throughout the piece, so we recommend reading through it all when you get a spare few minutes. What are your favourite memories of Uncharted 3: Drake's Deception? Share them in the comments below.
[source naughtydog.com]