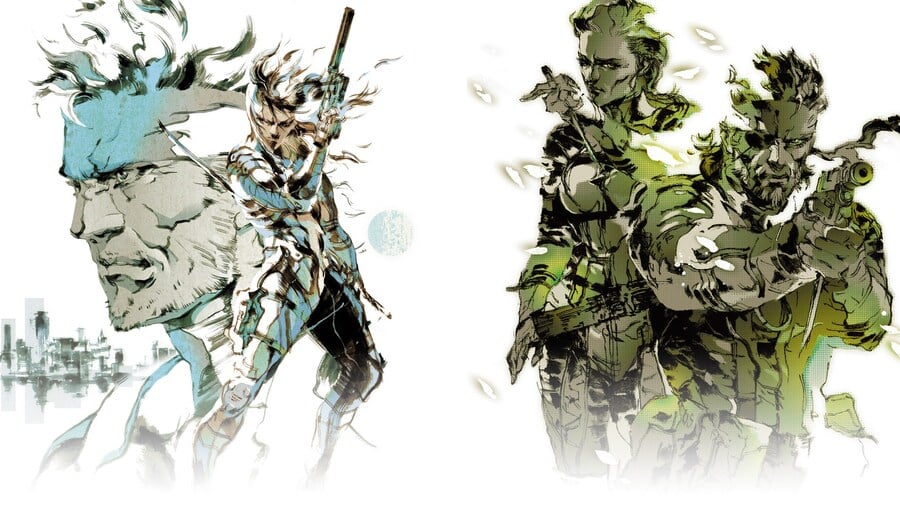 Multiple HD versions of Metal Gear Solid 2: Sons of Liberty and Metal Gear Solid 3: Snake Eater are being temporarily removed from the PlayStation Store starting today as Konami works to renew "the licenses for select historical archive footage used in-game". This means the games in question will no longer be available for purchase for an unconfirmed span of time, and a quick scan of the PS Store suggests they've already been pulled in the UK at least. However, while the publisher doesn't make note of it in a press release, we assume you should still be able to download and play the titles affected if you bought them prior to today.
The games removed from the PS Store today are:
The Metal Gear Solid HD Collection has also been removed from PS Now. "We sincerely ask for your patience and understanding as we work towards making these products available for purchase once again. Thank you for your continued support of the Metal Gear Solid series," Konami concluded. Games in the series have repeatedly used historical footage of wars to help ground some of its more ambitious plot points, and it's these tapes Konami will be trying to renew licenses for.
Are you affected at all by the removal of select Metal Gear Solid titles from the PS Store? Wait a little longer to buy them in the comments below.
[source konami.com]