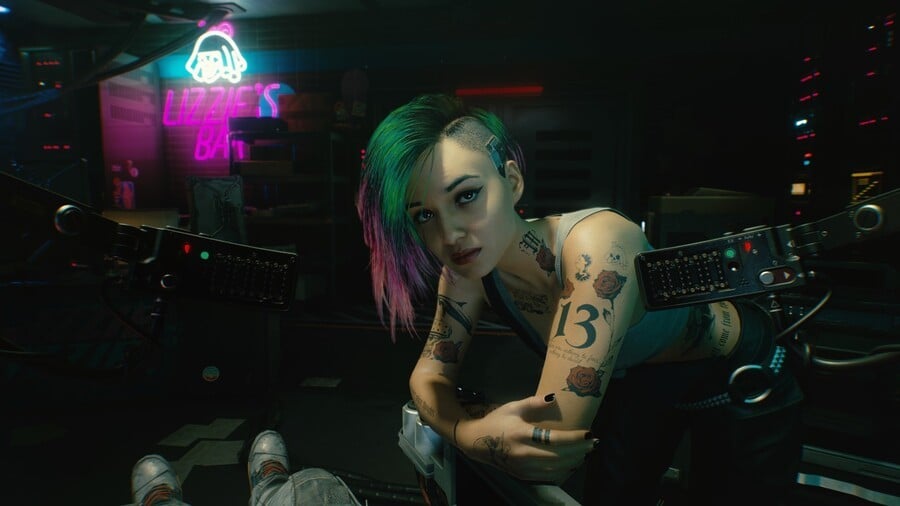 We've been writing about the woes of Cyberpunk 2077 for close to a year now, and it's crazy to think that developer CD Projekt Red is still trying to 'fix' the open world RPG. As you may have heard, the PlayStation 5 version of the game was delayed out of 2021 and into 2022, along with all of its planned updates. However, CDPR remains confident that it can eventually turn things around and deliver a much improved Cyberpunk 2077.
Speaking to Polish newspaper Rzeczpospolita, company president Adam Kiciński provides some fresh information on where the game's at: "We're working on updates all the time, and we're also working on a version for the latest generation of consoles. Of course, the original release taught us a lot. It gave us a kick and motivated us to make changes that will make us better in the future."
In fact, Kiciński maintains a positive outlook: "We believe that in the long run Cyberpunk 2077 will be perceived as a very good game, and like our other titles, it will sell for years – especially as the hardware gets more powerful over time and we improve the game."
Obviously, as CDPR president, Kiciński is going to say these kinds of things — but who knows? Maybe the developer will deliver on its promises and we'll be playing a much better version of Cyberpunk in 2022. The game's disastrous launch will never be forgotten, but there's still time for CDPR to repair its reputation — at least to some extent.
[source rp.pl, via videogameschronicle.com]