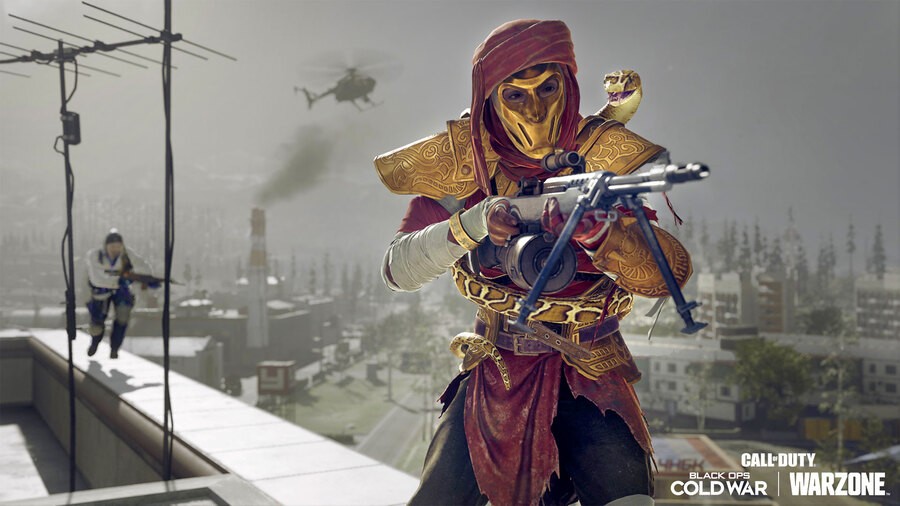 Activision has sprung a pleasant surprise on Call of Duty: Warzone players: two Call of Duty: Vanguard guns have been added to the Season Six Battle Pass, meaning you can test them in the Battle Royale shooter three weeks early. The M1 Garand and STG are now free unlocks on the Battle Pass at certain tiers along with 20 other bonuses that can either be used immediately in Warzone or saved for the new World War II shooter hitting PlayStation 5 and PS4 next month.
As for the nitty-gritty, the Gunsmith will not be available for these two particular weapons, meaning you must use the attachments that come with the unlocked weapon blueprints. However, the XP you gain on the guns will be tracked and carry over into Call of Duty: Vanguard. They'll also be equipped with more than five attachments, which is a first for Warzone as Sledgehammer Games' latest title allows you to take weapon customisation to a whole new level.
The other new unlocks part of the Season Six Battle Pass include six double XP tokens, three calling cards and two emblems, another three sprays, and three weapon charms and two stickers. The final Call of Duty: Vanguard related item is a tier 98 unlock: the "Clocked In" watch wrist accessory. You can start working towards unlocking all these new guns and consumables right now until the full game's release on 5th November 2021.
[source callofduty.com]