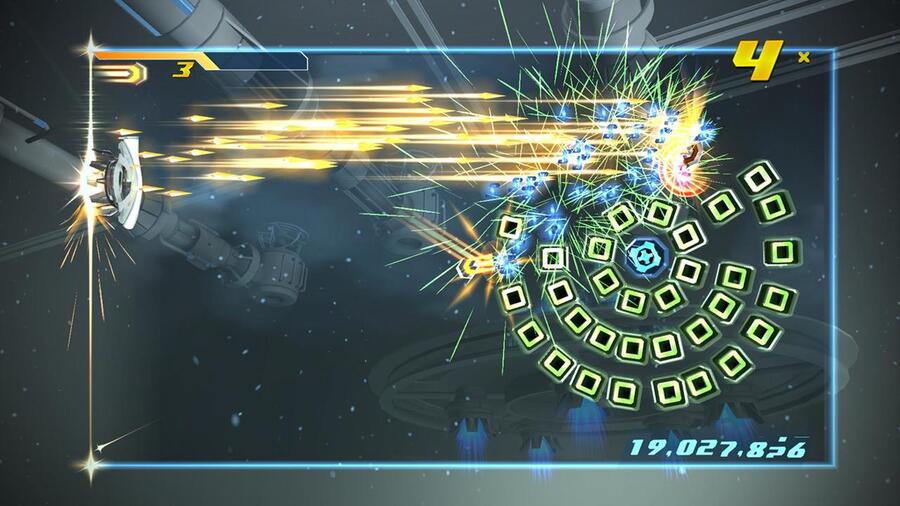 The PlayStation 3 arcade classic Shatter is receiving a remake in case you weren't aware, and now we know to expect it at some point early next year. This is all thanks to a random forum thread made back in August 2018 asking for the game to be remade, and developer MarioW on the site has kept fans up to date since. At the time, they said: "Some details to sort through (so I can't make definitive statements about timing and platforms), but Shatter will be coming to modern consoles." Fast forward three years and now we have an estimated release window.
The latest update is that while platforms, pricing, and specific launch details outside of "early next year" cannot be discussed, work on the port is essentially done. "The external team we were working with has basically finished their work on the port. We spun up an internal team about a month ago to handle the remaster aspects of the exercise. That includes reworking the user onboarding, UI, color grading, effects, menus, etc. We are also just looking at whether a 5.1 mix of the soundtrack is viable."
Shatter's original soundtrack will be part of the updated version, but VR support unfortunately isn't planned. The game was a sort of Breakout clone when it launched on PS3 all the way back in 2009, tasking players with destroying all the blocks on any given stage. You'd do so by controlling a paddle on the sides of each level and bouncing a ball back into the blocks. Since the game first debuted on PS3, we'd be very surprised if the PS5 and PS4 systems aren't included in the line-up of consoles receiving this updated port.
A much younger Sammy Barker reviewed this one back in the day, calling it an "audio-visual delight" in a 9/10 PS3 review. "Shatter is the PSN's shining beacon in the growing 'New Arcade' market." Were you a fan of Shatter back in the day? Celebrate its return in the comments below.
[source resetera.com]