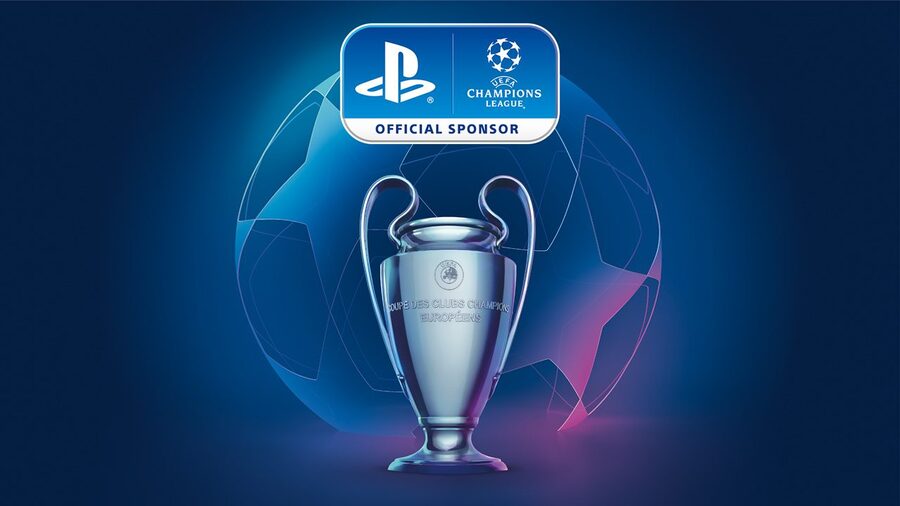 The UEFA Champions League – Europe's flagship club football competition, and the holy-grail for virtually every team across the continent – has been sponsored by PlayStation for over two decades now, and that partnership will continue through 2021 to 2024. Sony has announced that it's renewed its collaboration with the tournament, which will see it present Player of the Match and Player of the Week awards through each game week.
Unsurprisingly, Sony will also be heavily involved with the UEFA Champions League Gaming Hub, which makes sense. "We have enjoyed a strong collaborative relationship with the UEFA Champions League for over 23 years, delivering unique football experiences to our community of PlayStation fans around the world," said marketing bigwig Eric Lempel. "Football is integral to the PlayStation DNA, and we know many of our gamers are as passionate about football as we are."
For those who've grown up watching the Champions League, it's no surprise to see PlayStation advertising hoardings around the pitch anymore. The company did get a bit more creative with these in the past few years, promoting titles like Uncharted 4: A Thief's End specifically, as opposed to just the brand. Last season it mostly focused on the PS5, but it'll be interesting to see how its advertising evolves as the generation matures.
[source uefa.com]