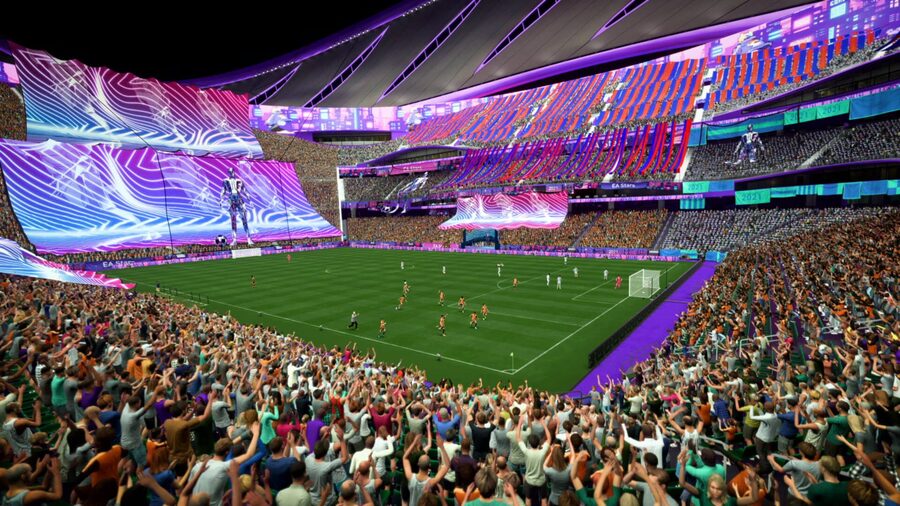 FIFA 22 will, of course, plot the return of the franchise's most popular mode, Ultimate Team. While the feature set remains familiar, however, EA Sports is putting progression under the knife, as it seeks to make the game more rewarding to players of all skill levels. Division Rivals, for example, now operates using a ladder, whereby you'll reach checkpoints that reflect your ability level.
If you win a match, you'll move forward on the ladder, and this will be multiplied if you're on a win streak. You'll also move backwards if you lose, of course, unless you're on a checkpoint where you'll stay put. You'll qualify for weekly rewards based on participation – win or lose – while your rank will be semi-reset each six-week Season, based on your previous ranking.
The idea, at least as it seems on the surface, is to lower the commitment requirements and ensure everyone sticks roughly to their desired skill level. A new Elite Division will be introduced to accommodate the best in the world, although obviously you're going to need to be a seriously special player to even get close to it.
FUT Champions will also return, of course, although the competition will unfold over the span of the week. Those who accumulate enough qualification points through Division Rivals will be able to enter the Play-Offs whenever they're ready. Here you'll play a number of games for various rewards, and if you win enough matches, you'll qualify for the Finals.
The Finals work similarly to the traditional Weekend League, but you'll earn a token to enter so you can participate whenever you want, giving a little more flexibility to the mode. You'll earn rewards both for participating in the Play-Offs and the Finals, with the best items reserved for the overall winners. Everyone will get something for participating, however.
Among the rewards are new FUT Stadium cosmetics, including a new VIP area, crowd customisation, and more TIFOs than ever before. Each season will have a theme, with cosmetics across Ultimate Team and Volta Football sharing the same subject, and you'll unlock kits and other vanity items as you progress which relate to it.
Elsewhere, EA Sports is adding public matchmaking to Friendlies, where participants will be able to choose from pre-selected squads. And there'll be some minor interface adjustments, including deeper search options. All of this, alongside the new Heroes cards, which represent some of the greatest moments in football history.
And before anyone asks, because it's going to be mentioned in the comments, you'll still be opening card packs. Of course you will.
[source ea.com, via youtube.com]