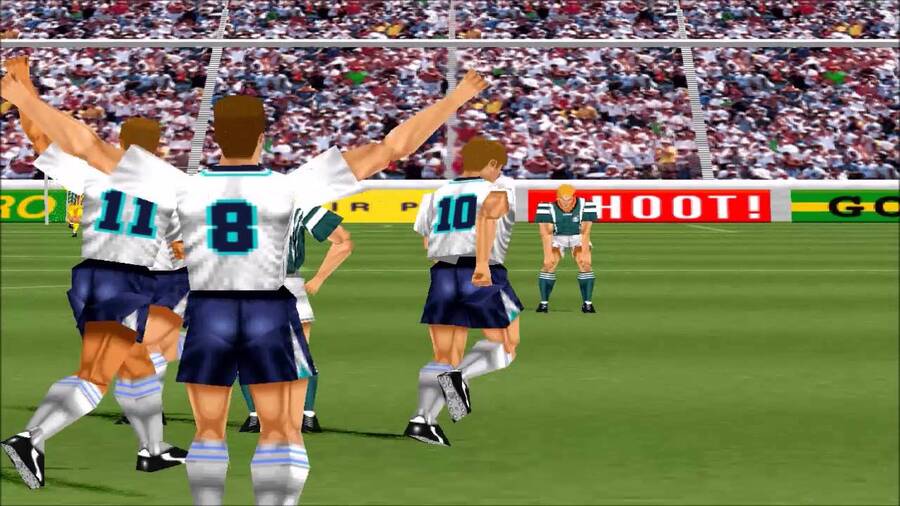 It's an exciting and nail-biting weekend here at Push Square Towers, as the Euro 2020 final nears with England in it! We can't imagine there'll be too many readers of this website old enough to remember the nation's 1966 World Cup victory – please comment if you do! – so this is uncharted territory. Frightening!
Sammy Barker, Editor
I'm playing Watch Dogs: Legion – I know! – because I'm reviewing the new DLC with Aiden Pearce which, honestly, isn't bad at all. I do think this game has improved since launch, and the new online missions are decent as well – even if barely anyone is playing.
Stephen Tailby, Associate Editor
As much as I'd like to plug away at Returnal and finish those last couple of Trophies, duty calls once again. I've been getting to grips with F1 2021 recently, and I'll be putting in as much time as I can this weekend to deliver a review very soon. Neeeoooowwwww!
Liam Croft, Assistant Editor
With Returnal beat, my slate is now clean. I think I'll return to my Assassin's Creed Valhalla playthrough and make a start on Scarlet Nexus.
Brett Posner-Ferdman, Reviewer
After finishing Doki Doki Literature Club Plus last week, it's finally time to return to Ratchet & Clank: Rift Apart. If there's time, I'd also like to tackle Resident Evil Revelations, especially after Resident Evil Infinite Darkness premiered on Netflix a few days ago.
Jamie O'Neill, Reviewer
It makes sense for a mix of retro gaming with football this weekend, so I dug into my stack of PS1 games, and I pulled out International Superstar Soccer Pro — which is an example of football games starting to transition in 1997 from an arcade to a simulation style.
Liam Richardson, Video Editor
I hear Football's coming home this weekend, so in between making up the spare bed and buying in one of those variety packs of Kellogg's cereal (what does Football eat? Frosties? I'm not taking any risks) I'll be wrapping up Ratchet & Clank: Rift Apart. What a game.
---
What will you be playing this weekend? How are you feeling about the impending Euro 2020 final? Is it coming home? Let us know in the comments section below.