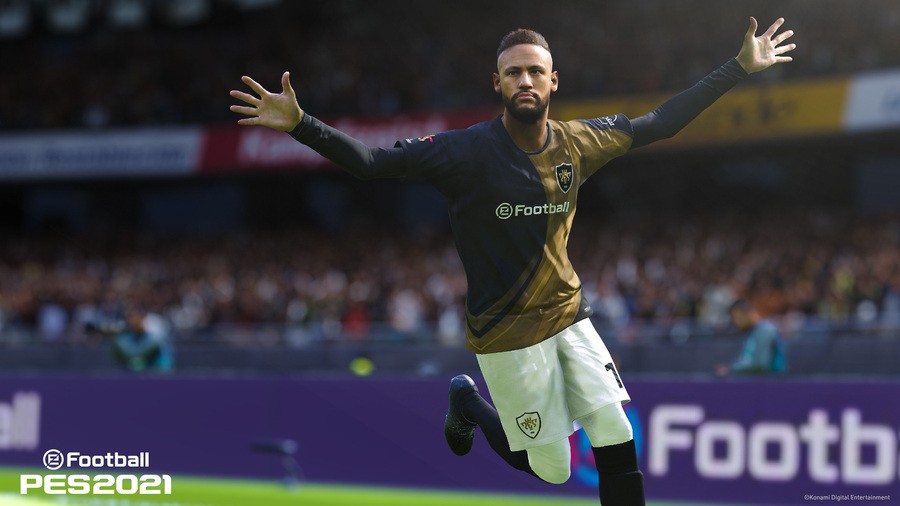 In a move that's clearly been made ahead of PES 2022's official announcement this week, Konami has announced that it's signed up Paris Saint-Germain forward Neymar to "become an ambassador for all Konami football games, including eFootball PES 2021: Season Update". The deal will see the Brazilian superstar (and Fortnite character) feature as part of an Iconic Moment Series within the MyClub mode of the existing game soon.
"I am honoured to have signed a contract with Konami," the former Barcelona player allegedly said. "I would like to continue playing with passion and stir up much excitement in the world of soccer along with the PES and Winning Eleven series!"
We're going to assume that he'll be on the cover of the new game, which means you'll find him on store shelves next to teammate Kylian Mbappé, who's on the front of FIFA 22 this year. PSG's got a decent squad, eh?