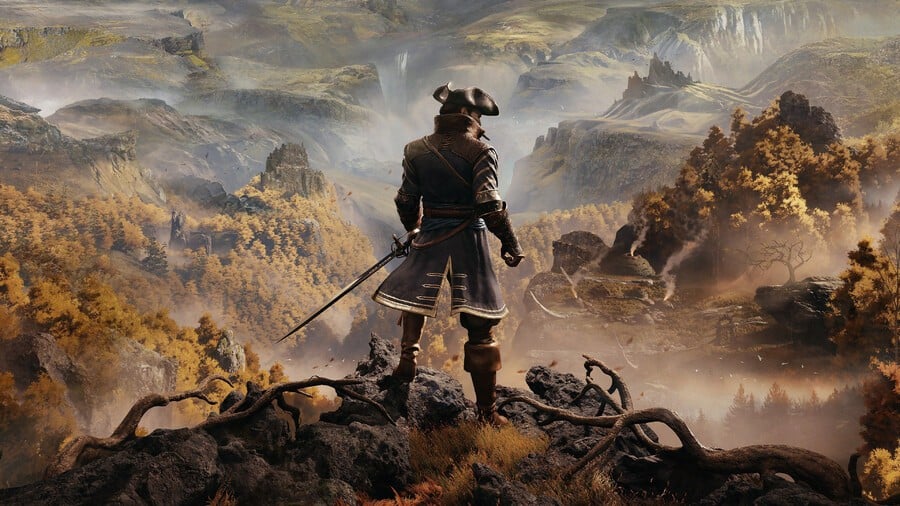 Focus Home Interactive has announced the PlayStation 5 version of Greedfall will be launching next week on 30th June 2021, with a free PS4 to PS5 upgrade available for pre-existing purchasers. The enhanced edition of the RPG supports a native 4K resolution and quicker load times, as well as 60 frames-per-second when performance mode is selected. You will also be able to transfer your save over from the PS4 version.
That's not all developer Spiders has planned for next Wednesday, however. The game's first big expansion will arrive on the very same day, titled The De Vespe Conspiracy. Adding a new island to the world of Teer Fradee, the DLC expands upon the narrative of the base game. It will also include new enemies and gear.
"The De Vespe Conspiracy expands on GreedFall's cherished world and story, inviting you to set foot on a previously undiscovered region of Teer Fradee and tackle a brand new intrigue. Navigate a web of lies, manipulation and secrets, as you unravel a nefarious conspiracy that threatens the balance of power. Explore an uncharted region of the island, battle strange new beasts, upgrade your equipment with new gear and face off against a villainous new enemy faction in your hunt to uncover the truth."
When we reviewed the PS4 version of Greedfall back in 2019, we claimed it was Spiders' best ever game. That remains true to this day since its next title, Steelrising, isn't out yet. We concluded: "It successfully scratches that BioWare itch with an intriguing world, likeable characters, and rock solid gameplay. However, aside from its unique setting, nothing about GreedFall truly stands out. Its combat is good but not great, its role-playing is largely fine but ultimately stunted, and its writing is competent but sometimes boring. GreedFall is right on the cusp of being something special. RPG fans will find a lot to like, but don't go in expecting the genre's next masterpiece."
[source eurogamer.net]