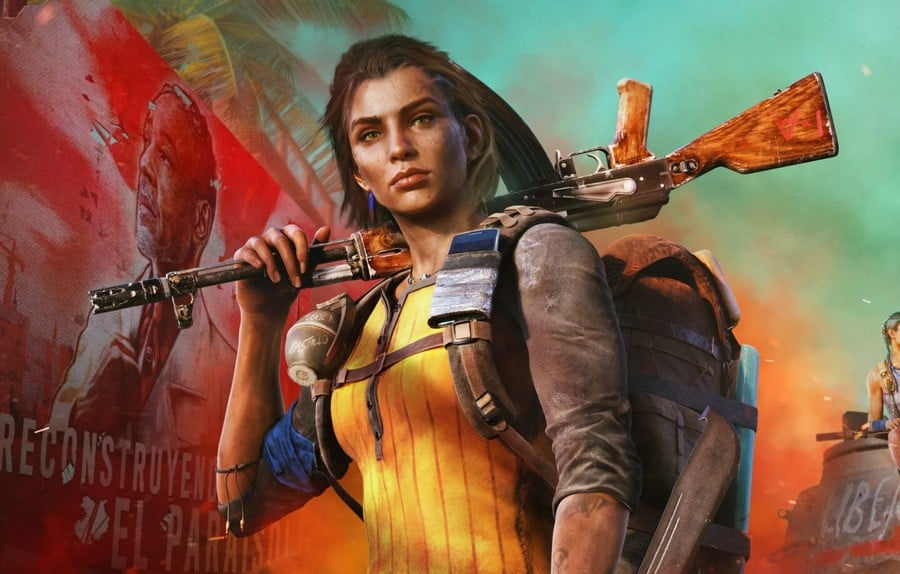 Ubisoft will try to show as much of the PlayStation 4 version of Far Cry 6 as it can in the lead up to launch, claiming the last-gen versions of the upcoming open world shooter haven't been "abandoned in any way". The game is said to be "running fine" on both PS5 and PS4, and the French publisher wants to prove that in the future with more details and information. In other words, the company wants to avoid doing a Cyberpunk 2077.
As part of an interview with Video Games Chronicle, lead gameplay designer David Grivel said: "I test [the game] on kits at the company and I can definitely see that as a great thing on the new generation [referring to 4K 60FPS], but that doesn't mean that the previous generation is abandoned in any way. We're really, really cautious about that, so we'll show more detail and more info very soon. But yeah, we'll care about all the platforms, both old gen, new gen and even PC, Stadia, Luna and all of that."
Grivel then signs off by stating the team is targeting "maximum quality on all of these platforms". More footage running on various platforms is confirmed for the future. Far Cry 6 was dated last week for 7th October 2021 on both PS5 and PS4 as part of a gameplay reveal, which you can check out through here. Will you be playing the game on PS5 or PS4? If it's the latter, are you chuffed to hear footage is incoming? Post your thoughts in the comments below.
[source videogameschronicle.com]