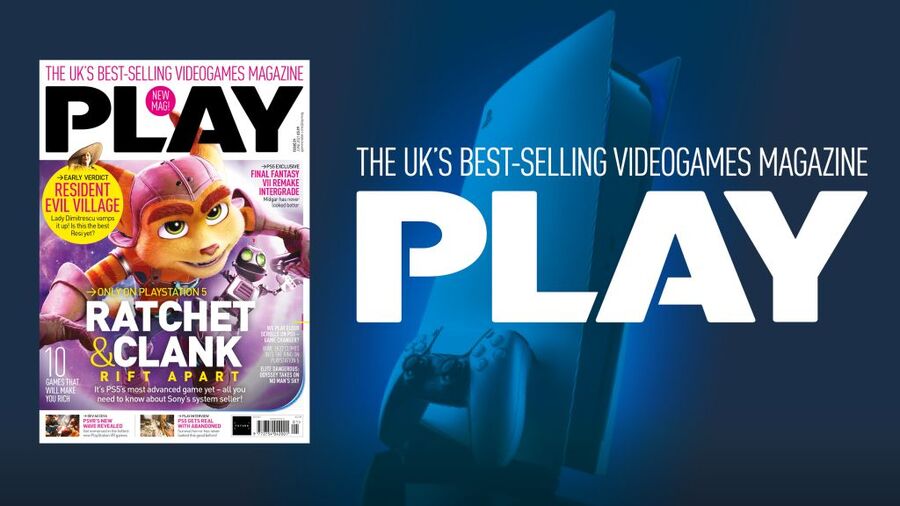 The sole remaining official magazine in Britain has turned off the lights, as Official PlayStation Magazine UK is no more. The publication's latest incarnation tallied 187 issues, with Returnal being the last ever cover star. Future Publishing shuttered Official Xbox Magazine UK in 2020, while Official Nintendo Magazine UK published its final issue all the way back in 2014.
Official PlayStation Magazine UK was, for the longest time, Britain's best-selling video game magazine – but the emergence of the Internet (and, if we're honest, websites like Push Square) has resulted in declining sales. For many PlayStation gamers, including ourselves, the publication was practically a Bible in the late 90s and early 2000s: those PS1 demo discs were iconic.
The good news is that Official PlayStation Magazine UK isn't going away entirely: the existing editorial staff are relaunching PLAY starting 4th May, with a Ratchet & Clank: Rift Apart cover. Back in the glory days of gaming magazines, PLAY was published as an "unofficial" alternative to OPM – but it was eventually shuttered in 2016. Now it's back!
"Our aim is for PLAY to go farther and deeper than ever before into the world of PlayStation gaming," Editor Ian Dean wrote on GamesRadar's website. "And crucially, it's made by the same team of writers, editors, and designers, with the same deep industry access, quality of writing, and passion for all things PlayStation."
The magazine will be available worldwide, and you can find out how to purchase it through here. If you're an existing subscriber to Official PlayStation Magazine UK, then your subscription will simply carry across. You can find out more about the new magazine on Games Radar, but in the meantime let's pour one out for the last ever official publication on UK shores. We'll miss you, OPM!
[source gamesradar.com]