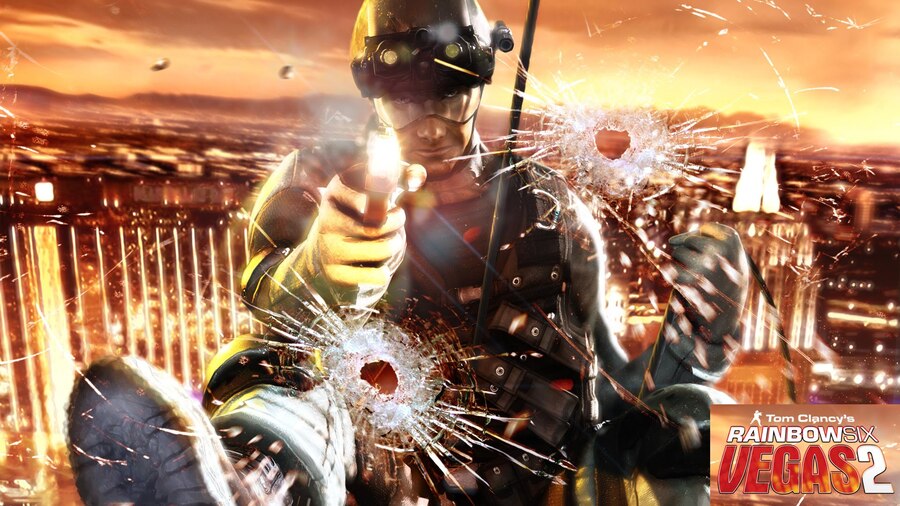 If you're still playing Rainbow Six: Vegas or Rainbow Six: Vegas 2 online, we're afraid your time will be up at some point later this year. The online servers associated with the classic PlayStation 3 games will be turned off in 2021, meaning you can no longer access their multiplayer offerings. The single player portion will remain playable, and the same goes for Ghost Recon: Future Soldier. That title just isn't remembered quite as fondly. Ubisoft hasn't revealed exactly when the games will go offline though, which is the problem we're facing here. It could be tomorrow, it could be in six months.
The announcement was spotted by eagle-eyed ResetEra users, and confirms that "multiplayer online services for the title will be shut down but the solo features will remain available". Player stat services will also be shut down and in-game news services stripped. Furthermore, any unlocked content is headed for the trash. So, there you have it. Another two classic PS3 titles will no longer be playable online. At least you can get tactical in their single player stories? Not really a worthy replacement, if we do say so ourselves.
Do you have fond memories of playing the Rainbow Six: Vegas games online? Share them in the comments below.
[source resetera.com, via purexbox.com]