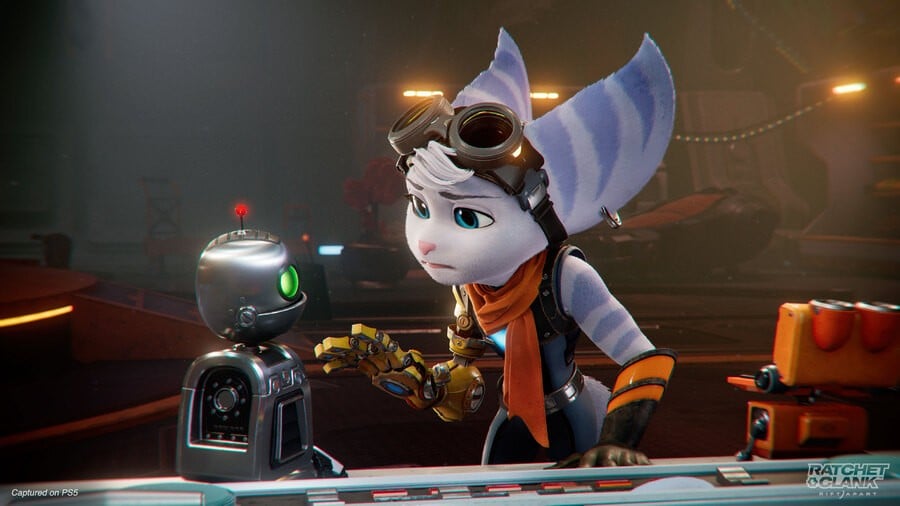 After getting us acquainted with the new female Lombax in Ratchet & Clank: Rift Apart, developer Insomniac Games has revealed that the new character is being voiced by Jennifer Hale. Perhaps best known for her work as the female Commander Shepard in the Mass Effect trilogy, the prolific voice actor lends her vocals to the PlayStation 5 exclusive arriving on 11th June 2021.
The California-based studio confirmed the news on Twitter, stating: "Now that you're more familiar with Rivet, some of you have been curious about her voice. We're delighted to announce that [Jennifer Hale] is voicing our mysterious new Lombax in #RatchetPS5!" You may know Hale as Naomi Hunter from Metal Gear Solid, Samus Aran in Metroid Prime, or Rosalind Lutece in BioShock Infinite. You can check out Jennifer Hale's entire breadth of work through here, which dates all the way back to 1994. It's safe to say that Rivet is in very good hands, then.
If you missed the news from earlier today, Ratchet & Clank: Rift Apart will be the focus of a State of Play livestream this Thursday, but you can get a fresh look at the game with a new gameplay trailer. What game would you recognise Jennifer Hale most from? Let us know in the comments below.
[source twitter.com]