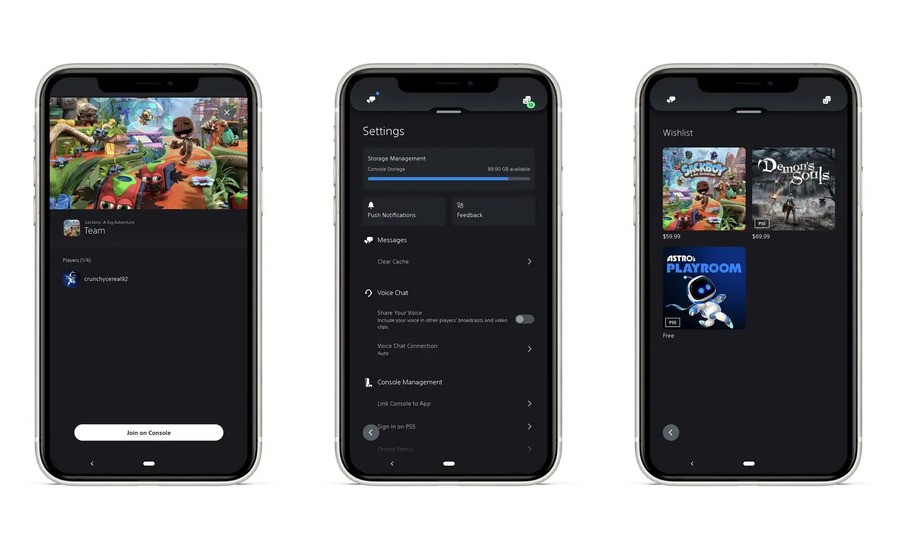 The official PlayStation application on smartphones was massively improved when it got a facelift to coincide with the launch of the PS5, and now it's going to be further enhanced with updates landing "in the coming weeks". The headline addition will be the ability to manage your console's storage from the device without even having to boot the system up. The PlayStation Blog doesn't go into much detail, but we have to assume you'll be able to delete PS5 and PS4 titles on the fly and potentially move them between storage locations. PS5 games can be stored externally starting tomorrow, after all.
The update will also let you join a multiplayer session on PS5 from the app, compare Trophy lists with your friends, and sort and filter products on the PS Store. This is in addition to the features that have already been patched in recently, which include the long-awaited Wishlist, notifications when your pals come online, and the ability to change your online status. The app is available to download right now on the Google Play and Apple App stores.
Cool additions? Cool additions indeed. Do you regularly use the PlayStation phone app? Share what you think of these new features in the comments below.
[source blog.playstation.com]