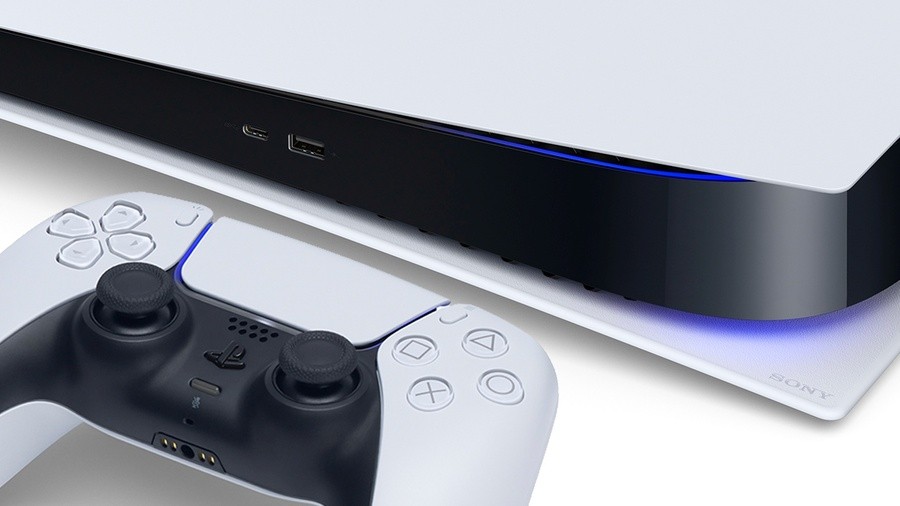 Sony has announced that the first major PlayStation 5 hardware update will take place tomorrow, adding in support for PS5 games to be stored on external storage devices. You still won't be able to actually play those titles via the external device — they'll need to be copied back over to your PS5 internal SSD when you want to play — but this does mean you can extend the storage capabilities of the console. You also won't be able to directly download PS5 games to any external devices. They must first be placed onto your internal storage and then copied over.
The hardware manufacturer has also commented on the status of expanded SSD support on the PlayStation Blog: "As previously announced, the PS5 console will support storage expansion via M.2 drives in the future. We're currently working on this feature and will keep you posted with any updates on PlayStation Blog."
At a Glance
Store PS5 games on compatible external USB drives

Cross-generation Share Play

Request to join Game Session

Improved Game Base

Disable Game Chat or adjust players' volume

Game update pre-download

Customise and search Game Library

Screen Zoom

New Trophy settings and stats screen

Sony's first big firmware update also improves the Game Base feature. "You can now easily switch between Parties and Friends to start chatting with your existing parties or see what each of your online friends is up to. In addition, you can turn notifications on or off for each of the parties you're in," the blog post reads. Users will also be treated to the ability to pre-download game patches should developers allow them to do so while the Game Library can now be customised. Trophies have also been tweaked, too — you can adjust what type of Trophy automatically takes a screenshot or records a video. Don't want to litter your storage with images of Bronze Trophies? Disable the option from tomorrow.
Elsewhere, cross-generation Share Play lets PS4 users sample a PS5 game on their own screen, and vice-versa. "Options include the ability to share your screen with a friend, pass your controller virtually to a friend, or pass a second controller virtually to play co-op games together." Finally, you can now quickly disable game chat or adjust players' volume, adjust the magnification of the screen, and request to join game sessions.
What do you think to these new additions? Share your thoughts in the comments below.
[source blog.playstation.com]