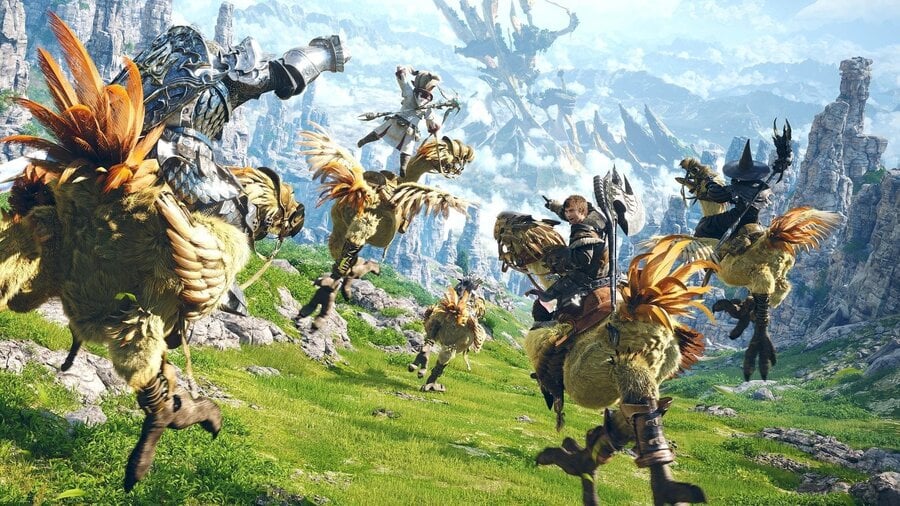 The day has finally arrived for PlayStation 5 players who wish to jump on the Final Fantasy XIV Online bandwagon. The awesome MMO is offering up a free open beta that absolutely anyone can take part in ahead of its native release on Sony's latest console, allowing you to sample what it has to offer before committing to a subscription. It weighs in at just over 38GB on PS5, and UK and EU readers can trigger a download through here while US users should use this link.
This open beta will stick around until the PS5 version of Final Fantasy XIV Online officially releases — we don't know when that is at the time of writing — and will sport a number of upgrades over the last-gen edition. That includes speedy load times, a native 4K resolution at 60 frames-per-second, 3D audio, and support for Haptic Feedback in the DualSense controller. Sounds like a worthy current-gen enhancement, right? But if that's not enough, the game will do the talking with 15 minutes of gameplay footage.
Are you going to give Final Fantasy XIV Online a shot? With the upcoming Endwalker expansion confirmed for launch at the end of this year, there has never been a better time to dig deep into this MMO. Share your first impressions in the comments below.
[source store.playstation.com]