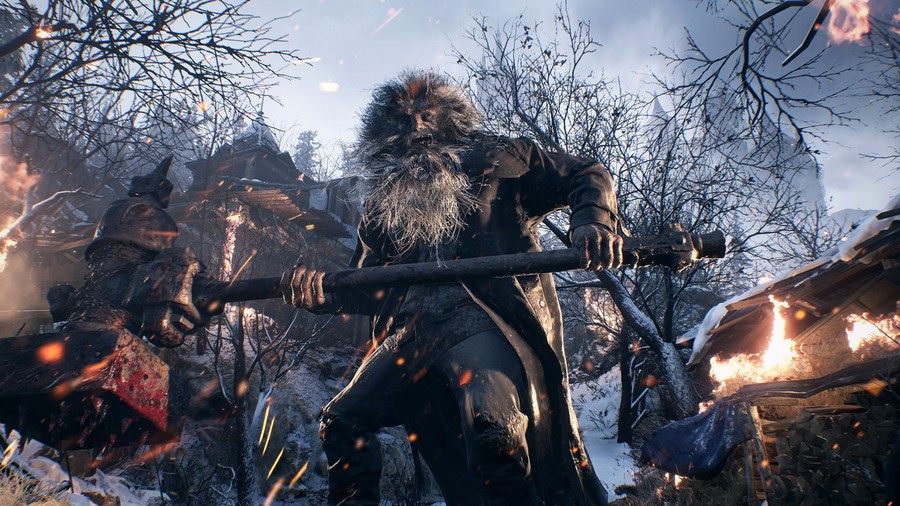 You've already had two chances to play the Resident Evil Village demo in the lead up to the full game's launch, but we wouldn't blame you if you passed on both opportunities. Its confusing nature has meant many interested purchasers simply didn't bother trying or were busy when the pre-release teaser was active, with the eight-hour windows taking place when most would rather be with their families or down the pub — outside in beer gardens, of course. After taking fan feedback on board, Capcom has decided to extend the demo's availability by a full week.
The 24-hour period that was originally supposed to start on either 1st or 2nd May, depending on where you live in the world, will now last for seven days. The demo itself will still only allow you to play for 60 minutes across both the village and castle locations, but now you no longer have to worry about fitting it in at a specific time.
This means you can now play the full 60-minute Resident Evil Village demo from:
5pm PDT on 1st May 2021 until 5pm PDT on 9th May 2021
8pm EDT on 1st May 2021 until 8pm EDT on 9th May 2021
1am BST on 2nd May 2021 until 1am BST on 10th May 2021
2am CEST on 2nd May 2021 until 2am CEST on 10th May 2021
This updated information has been reflected in our Resident Evil Village Demo: All Times You Can Play guide, where you can learn more about the demo in general. Have you had a chance to check the demo out yet? Will this extended period of availability now allow you to do so? Avoid Lady Dimitrescu in the comments below.
[source twitter.com]