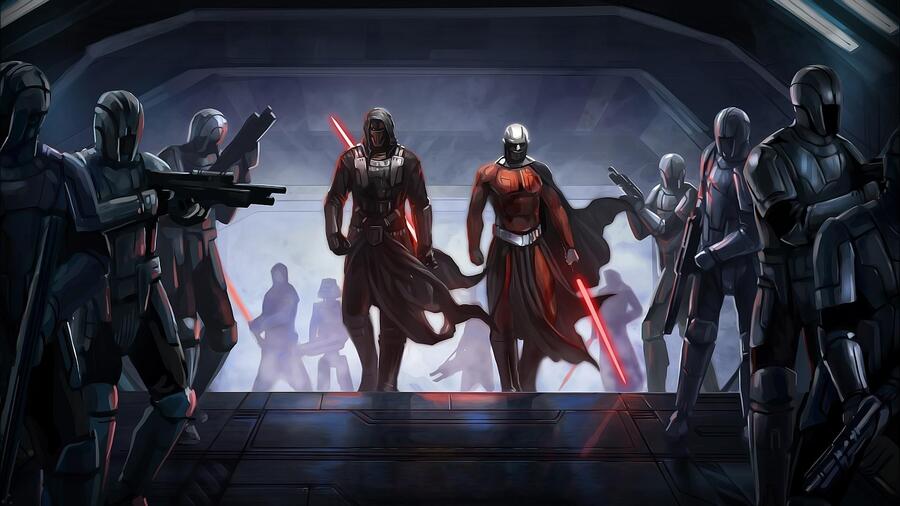 Star Wars: Knights of the Old Republic is a game that's held dear in the hearts of many. The 2003 role-playing title, developed by BioWare before Mass Effect was a thing, leveraged the Star Wars universe to create an intergalactic adventure driven by player choice and consequence. And now, multiple reports say that the previously rumoured remake is definitely happening.
News of this supposed remake first surfaced near the start of the year, when sources claimed that BioWare wasn't making it. That's apparently still the case, as both Jason Schreier (speaking on the MinnMax podcast) and Eurogamer believe that Aspyr is behind the remake project.
Aspyr is a Texan developer that specialises in porting games to different systems — not unlike Bluepoint Games, the studio that remade Demon's Souls. Aspyr has been involved in all kinds of porting and remaster projects over the years, and most recently, it brought Star Wars: Republic Commando to PlayStation 4.
Needless to say, remaking Knights of the Old Republic is quite different to remastering it, but hopefully Aspyr can pull it off. In any case, we're looking forward to hearing more.
[source twitter.com, via eurogamer.net, ign.com]