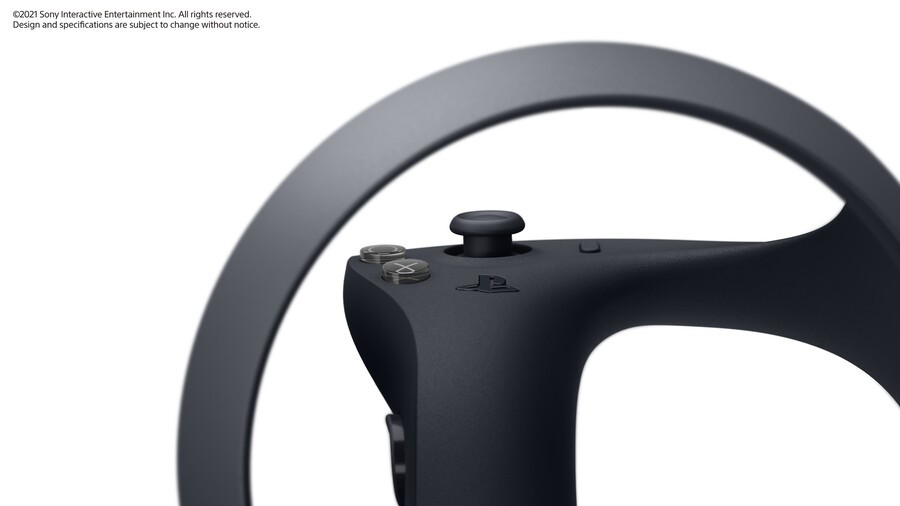 For as much as we love PlayStation VR here at Push Square – and we genuinely are big fans – its flaws have become more and more obvious as time has passed. One of its biggest problems is the way it relies on the PlayStation Camera to track your movements. This is obviously fine in titles like Beat Saber, where you're mostly operating facing forwards – but the whole point of virtual reality is that it's a 360-degree experience, and yet the PS Move wands would lose positioning if you turned your back on the PS Camera, as your body would block them from view.
Sony seems poised to solve this problem, as it notes that its next-gen PSVR controllers will be tracked by the new headset itself: "The VR controller is tracked by the new VR headset through a tracking ring across the bottom of the controller," Hideaki Nishino explained on the PlayStation Blog.
While we'll obviously need to experience the controller ourselves to get a better understanding of how it works, this should eliminate many of the existing PSVR experience's problems, resulting in better tracking whichever direction you're facing. Pair this with haptic feedback, adaptive triggers, and finger detection, and you've got the recipe for some real immersive experiences here. We can't wait to go hands on with the headset (and its new controllers) in the hopefully not-too distant future.
[source blog.playstation.com]