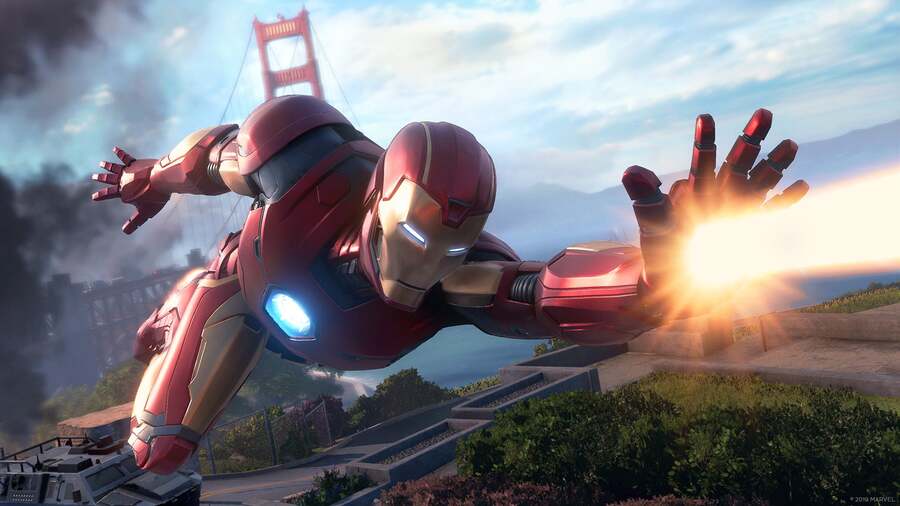 At what point should we start feeling sorry for Square Enix and Crystal Dynamics? Even the scheduling of this article, posted directly after Insomniac Games' free Marvel's Spider-Man: Miles Morales update, feels like a kick in the ion thrusters. Nevertheless, the company has confirmed that, contrary to the wording of a social media post, fans will need to pay for upcoming Marvel Cinematic Universe-inspired outfits coming to Marvel's Avengers.
Here's what went down: earlier in the week, the game's official Twitter account teased an impending event named the Red Room Takeover, which is coming to the release later this spring. "[The event] features rewards like animated nameplates, outfits inspired by the MCU, a deadly HARM Room hacked by Yelena Belova, and more secrets to decrypt," the message reads.
Of course, many understandably interpreted this post to mean that the MCU costumes would be rewards for participating in the event – after all, that's literally what it says in the post. Not true, the company has since clarified: "The outfits inspired by the MCU will be available exclusively in the Marketplace for purchase with credits."
Credits are the game's premium currency, which you can purchase from the PS Store using real money. It's not unusual for the release's outfits to be sold using this method, as the title already has an enormous selection of suits that you can buy for its entire cast of characters – many of which need to be purchased from the aforementioned Marketplace. But this is yet another example of an unforced error, with iffy communication leading to an avoidable backlash.
[source twitter.com, via eurogamer.net]