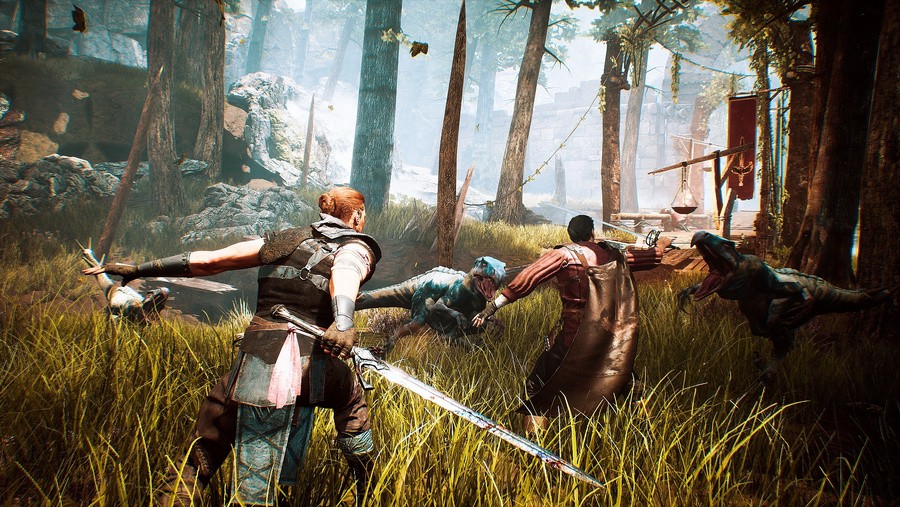 We've known for quite some time that the upcoming Gothic remake currently in production at THQ Nordic was being handled by a new developer in Spain, but now the publisher has attached a name to it. Alkimia Interactive is the team putting this remake together for PlayStation 5, with work starting on the project back in the summer of 2020. It has now set up a base of operations in the heart of Barcelona and is looking to bring together a team of developers passionate about the RPG genre.
As part of a press release, Alkimia Interactive studio head Reinhard Pollice spoke of the team's lofty ambitions. "We strive to build Alkimia Interactive as a top-notch RPG studio. Our ambition is to become one of the best addresses for PC/Console core game development in the South of Europe." The game itself will be shown off in a couple of months.
At the time of the original announcement, THQ Nordic stated that it wanted to develop a faithful remake of the 2001 original, which only ever launched on PC. "We are up for the challenge to develop a full Gothic remake which will stay as faithfully as possible to the original experience and transport the atmospheric world of Gothic into a high quality look and carefully modernising certain gameplay mechanics." Do you have faith this Gothic remake will be worth the wait? Share your thoughts in the comments below.