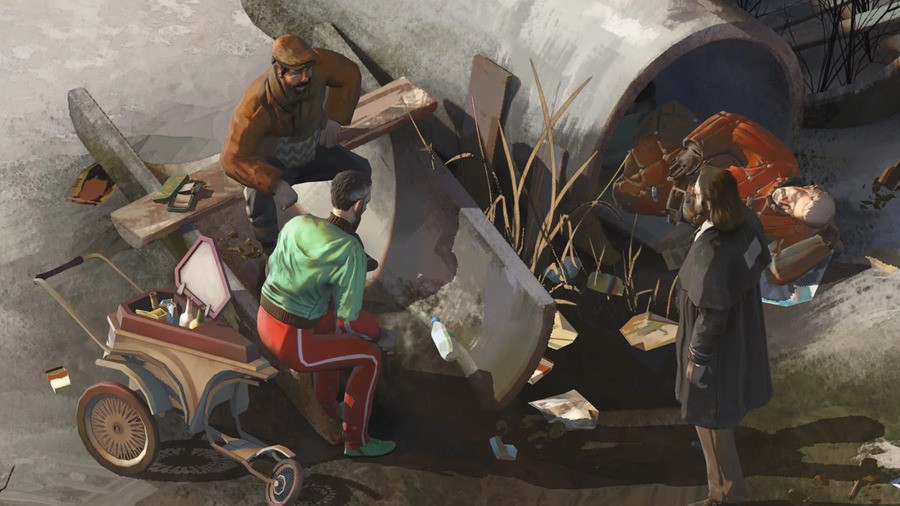 Almost 18 months after the project was announced, the day has arrived: Disco Elysium: The Final Cut is now available on PlayStation hardware. The game can be downloaded on the PS Store at a price of £34.99/$39.99 (there's a limited-time 20% discount), with PS5 players treated to 60 frames-per-second support at 4K resolution as well as use of the DualSense controller. The award-winning isometric RPG is available on PS4 too, but the last-gen version offers a lesser experience. A physical version will follow in the future. But with the PC version currently sitting on a Metacritic score of 91 (for the base game), pulling the trigger on Disco Elysium: The Final Cut today seems like a sensible idea.
But where is the Push Square PS5 review? Well, we quite literally received our review code two hours ago. We did want to bring you our verdict to coincide with the game's launch, but that hasn't been possible this time around. The setback means our Disco Elysium: The Final Cut review is highly unlikely to be posted this week. Next week is a much more realistic and healthy target for this scribe.
So, Disco Elysium: The Final Cut is supposed to be an outstanding RPG, but that's all based on what everyone else has said. For our own thoughts and opinions, let's reconvene next week. Do you have plans to buy Disco Elysium: The Final Cut today? Share your first impressions in the comments below.