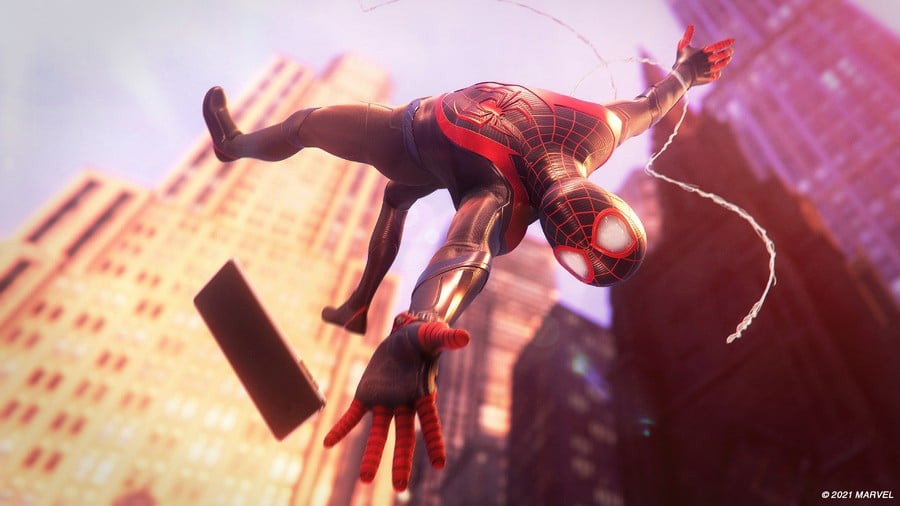 With PlayStation 5 stock coming back to the UK market in fits and starts, last week saw a few next-gen games reappear in the physical chart. Marvel's Spider-Man: Miles Morales enjoyed a particularly big spike, bumping it all the way back up to fourth position. While sales have naturally slowed down a little, Insomniac's cross-gen superhero adventure is still in the top 10, down to ninth place.
Currently, Switch titles make up about half of the top 10, but competition from ever-popular PS4 games mean it's not a complete sweep. FIFA 21 is up into second, Call of Duty: Black Ops Cold War is also up one place into fifth, and Grand Theft Auto V returns at number seven. Meanwhile, Little Nightmares II dips from seventh to 13th in its second week. Again, these are just the physical numbers.
In terms of upcoming releases, there's not too much that's going to upset the UK's physical chart for a while. As PS5 consoles continue to come back on sale, we expect some of its launch games to float back to the top, and in a month or two, things really start to pick up on the software front.
UK Sales Charts: Week Ending 20th February 2021
Super Mario 3D World + Bowser's Fury
FIFA 21
Mario Kart 8 Deluxe
Animal Crossing: New Horizons
Call of Duty: Black Ops Cold War
Minecraft (Switch)
Grand Theft Auto V
Ring Fit Adventure
Marvel's Spider-Man: Miles Morales
Just Dance 2021