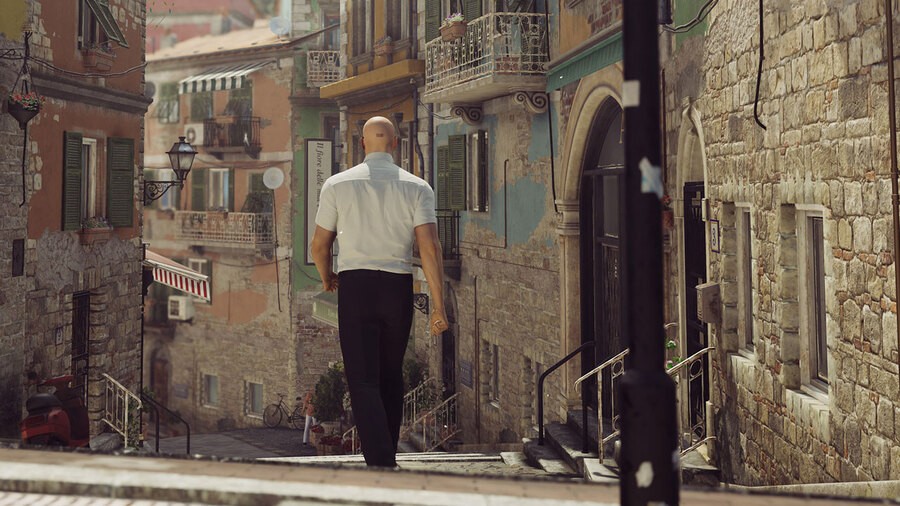 Over the past five years, Danish developer IO Interactive has been expanding upon its World of Assassination trilogy, bringing new sandbox locations to the game which give Agent 47's passport a real workout. The sneaky skinhead has infiltrated a fashion show in Paris, a Bollywood film set in Mumbai, and an underground rave in Berlin. But which level is your favourite?
Each setting brings with it new targets, opportunities, and storylines. Whether you're masquerading as a scientist in an underground Sapienza lab, posing as a race car technician at a Miami speedway, or crashing the stock market as a fledgling economist at a New York bank, the world is your weapon.
Not every location has proved a hit with every man (and woman), however. Colorado, with its orchard, is notorious for its hyper-aggressive militia; Isle of Sgàil, despite its James Bond cult-like aesthetic, can also frustrate due to the sheer number of enforcers that patrol its perimeter. Now that the trilogy has concluded, we want to know which setting you reckon is the best.
We're excluding Sniper Assassin missions from this poll because, while obviously entertaining, they're an entirely different beast to the traditional stages. Obviously, we're also focusing on the most recent trilogy of Hitman games, so you can't vote for the birthday party in Blood Money (although feel free to mention some of your favourites from previous games in the comments).