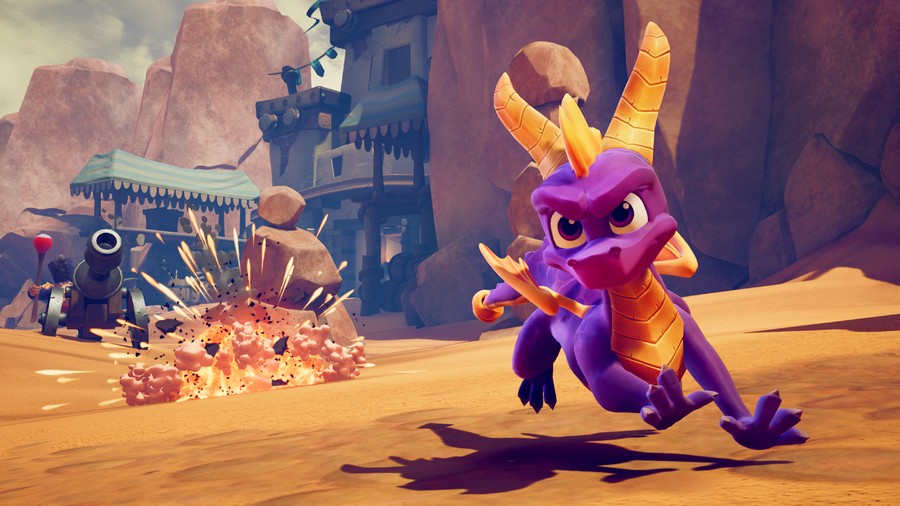 Activision has successfully revitalised interest in its colourful mascot platformers. With Crash Bandicoot and Spyro the Dragon in its ranks, the publisher has brought them both back with a bang. After several excellent remakes of PlayStation classics, the orange marsupial was given a huge new game in Crash Bandicoot 4: It's About Time. Is it time for that little purple dragon to get the same treatment?
Well, fans are looking to a pretty blatant hint in an art book as proof. Within the pages of the Crash 4 art book, you can find an image with a not-so-subtly hidden depiction of Spyro, with what appears to be "Spyro 4" beneath him. The nod is even recognised in the text on the opposite page.
The number 4 is cut off at the bottom, but it's pretty clear what it says.
From our perspective, this does seem like a hint at a new game for Spyro's next adventure. Given that it's numbered similarly to It's About Time, we'd guess the new game will be similar in scope to Crash's recent excursion, and could even follow on from the events of Year of the Dragon.
What do you think? Would you like to see Spyro get a brand new game? Is this Easter egg a hint that such a thing is on the way? Charge into the comments section below.
[source twitter.com]