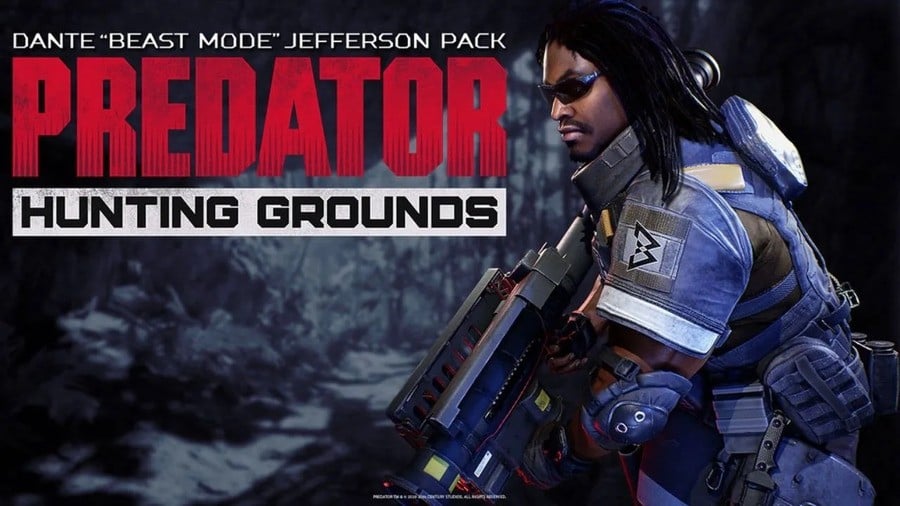 Predator: Hunting Grounds won't be winning many awards this year, but it will scoop the gong for the Best Gears of War Ass Update in a Game Not Called Gears of War. The first-person asymmetrical shooter is adding Marshawn Lynch of Seattle Seahawks running back fame. He's not currently playing in the NFL, but he's had a great career, winning a Super Bowl and being entered into the Pro Bowl five times.
He'll assume the role of Dante 'Beast Mode' Jefferson in a paid DLC pack that's available from the PlayStation Store right now. The official lore explains: "Dante led his team through multiple missions worldwide with incomparable success. During one covert mission in the jungles of Thailand, his team was hunted by a Predator. Dante was forced to hunt the killer on his own, and with a well-placed B34S-T rocket, managed to destroy the Predator, leaving no trace."
That rocket launcher will be available as part of Dante's loadout, but it will be unlocked for everyone at no extra cost in February. And there's more: "The OWLF has opened up their R&D department to give you new toys. All players can now enjoy a new OWLF class unlocked at level 40 and multiple weapons as part of the free update. All players will also now be able to unlock the Battle Axe at level 85 which came with our Viking Predator update in October."
You can find out more about the game's content roadmap on the PlayStation Blog. Despite a muted critical reception at launch, Illfonic has stuck with this game, and it's now a much larger overall package as a result of its updates.
[source blog.playstation.com]