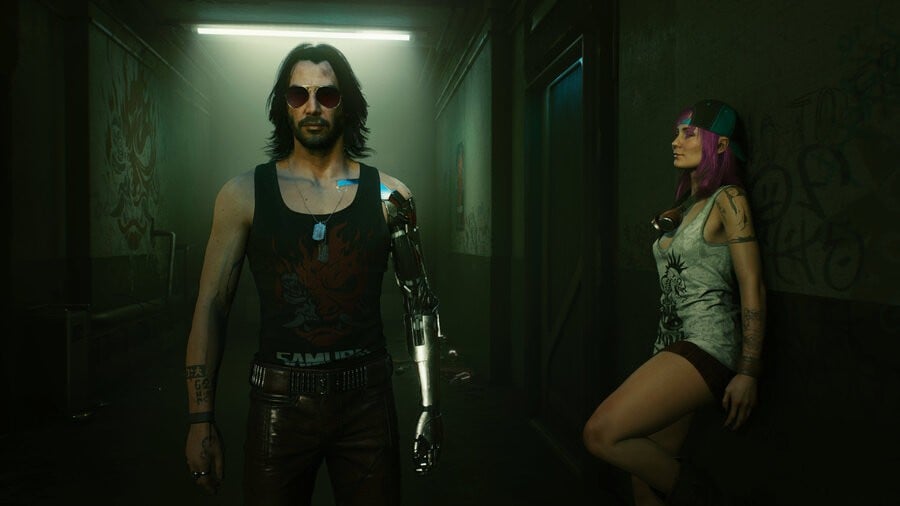 It may be Christmas, but CD Projekt RED is poised to launch a rescue mission, as Cyberpunk 2077 is not up to par on last-gen platforms. The company admitted as part of an emergency board meeting that it's "too early to judge" what will become of the title's previously promised free DLC add-ons and multiplayer mode, as it works to improve the performance of the ambitious role-playing release.
Of course, it's also said that it's going to offer a free next-gen upgrade to all existing owners of the game, and that very much remains a part of its pipeline as well. Speaking with Bloomberg.tv, co-founder Marcin Iwiński hinted at what we can expect from the native PlayStation 5 release when it's eventually ready for primetime.
"With the next-gen update, we'll use all the functionalities or the new functions and technical possibilities provided by the new platforms," he teased. Presumably that means Activity Card integration for accessing quests, DualSense controller support, and vastly improved visuals with raytracing.
Still, we're probably going to be waiting for said upgrades a little longer than we'd anticipated, as the Polish company knuckles down with the existing versions it's released. To be honest, this whole launch has been a big fat bummer – we'd much rather be talking about the game than its technical shortcomings, but that's where we're at.
[source bloomberg.com, via retbit.com]