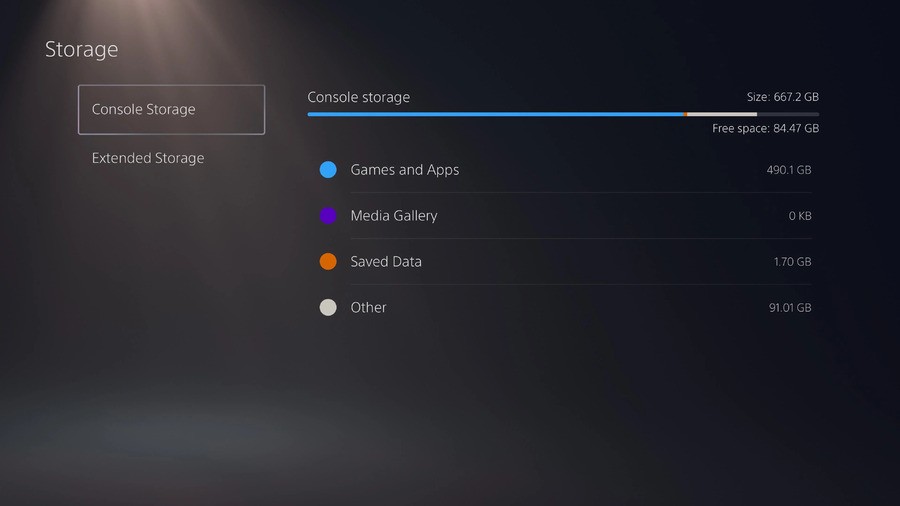 The biggest criticism of Sony's next-gen system in our PS5 review was its limited storage space, with little over 665GB available at launch. The platform holder has enabled the use of external hard drives for PlayStation 4 games, and it's also said it's looking into ways users can offload next-gen titles for temporary safe-keeping. But with releases like Call of Duty: Black Ops Cold War eating upwards of 150GB storage space, the system's super-fast SSD fills up quickly.
Asked about this by the Telegraph, however, PlayStation boss Jim Ryan suggested he doesn't know what the fuss is about: "We're not hearing that," he said, when asked whether the storage space limitations could be a problem for consumers. "We'll obviously watch what happens as people unbox their PlayStations and start to start to use them. We think we think we'll be okay. We obviously are able to monitor hard drive usage on the PS4 microscopically and everything that we saw there indicates that we should be fine."
This is a really interesting comment from Ryan, as it suggests the company has access to data detailing how customers are using their PS4's hard drive. Obviously, the first batch of consoles launched with just 500GB available out of the box, but it must have a general snap-shot of how many games the average user has installed. And it must have come to the conclusion, based on that, that the PS5's SSD has enough space.
We do tend to get tunnel vision in communities like this, as we're the most engaged gamers in the industry, and thus we forget that the vast majority of the market is made up of more casual players. Sony perhaps sees the bigger picture, and knows that for the vast majority of its players, the 665GB available on the PS5 at launch is plenty.
[source telegraph.co.uk]