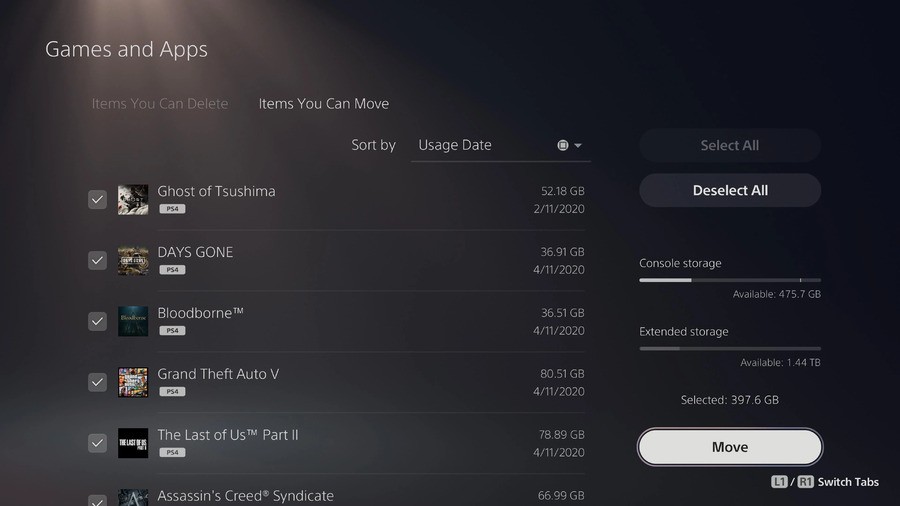 As our PlayStation 5 review outlined earlier in the day, there's currently no way to store next-gen games on an external HDD. While we've always known that you'll need to use the SSD to boot PS5 titles, many had hoped that you'd be able to move games across to a separate storage unit should you need to save space. At the time of writing, that's not the case.
While you can move PlayStation 4 games backwards-and-forwards between the SSD and an external HDD, the same option does not apply to next-gen software. This is disappointing and something we hope Sony fixes, because depending on your Internet connection, it's always going to be quicker to transfer from a USB storage device than downloading games all over again.
And that's not to mention those people who have bandwidth caps to contend with!
[source pushsquare.com]