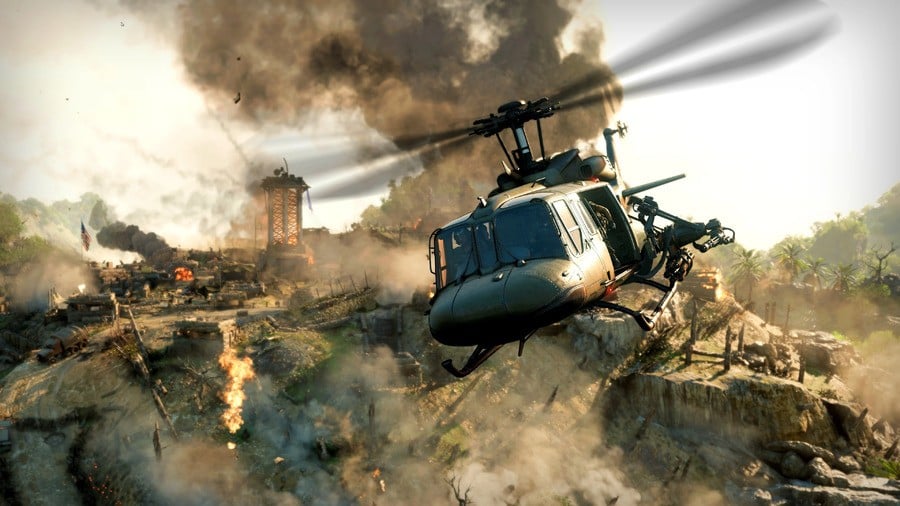 PS4 to PS5 upgrades are, in principle, a relatively straight-forward thing: you buy the game on the PlayStation 4 and you get to download the PlayStation 5 version when it's available. Call of Duty: Black Ops Cold War is making things a little bit more confusing by the way it's handling things, so we figured we'd browse through Activision's alarmingly complex FAQ and break it down to you.
So, you can buy the game on the PS4 and play it on your PS4 – so far, so good. However, you'll also be able to play that version of the game on your PS5, courtesy of PS5 backwards compatibility. But, as the publisher points out, "the game will not include any of the next-generation features, such as higher frame rate, hardware-based ray-tracing, faster load times, and more".
If you want the PS5 version as well as the PS4, then you'll be able to purchase the Cross-Gen Bundle which includes both – or a PlayStation Store upgrade. However, if you purchase the PS4 game on Blu-ray, you'll need to have that inserted into your PS5 in order to enjoy the next-gen version. If you buy the PS5 Digital Edition, then you'll need to buy the PS4 game digitally to play it on your PS5. Are you keeping up?
Right, there's more: if you buy the Blu-ray version of Call of Duty: Black Ops Cold War on PS5, you'll be able to play it on your PS5 – but it won't work on your PS4 at all. There's more information on that through here: Will PS5 Games Play on PS4?
To wrap things up, the game supports cross-play and cross-progression, so you'll be able to continue playing with PS4 friends on PS5 and vice versa. More importantly, any progress you make in the PS4 game will carry across to the PS5 version. It's unclear whether that progress will move backwards as well as forwards, but it sounds like it will.
So that's everything, but let us know if you're still somewhat confused and we'll try to clear up the details for you. It's complicated, but all of your queries should be answered in Activision's FAQ if they haven't been here. Hopefully other releases aren't as confusing as this one, because we feel like we need a lie down now!
[source support.activision.com]