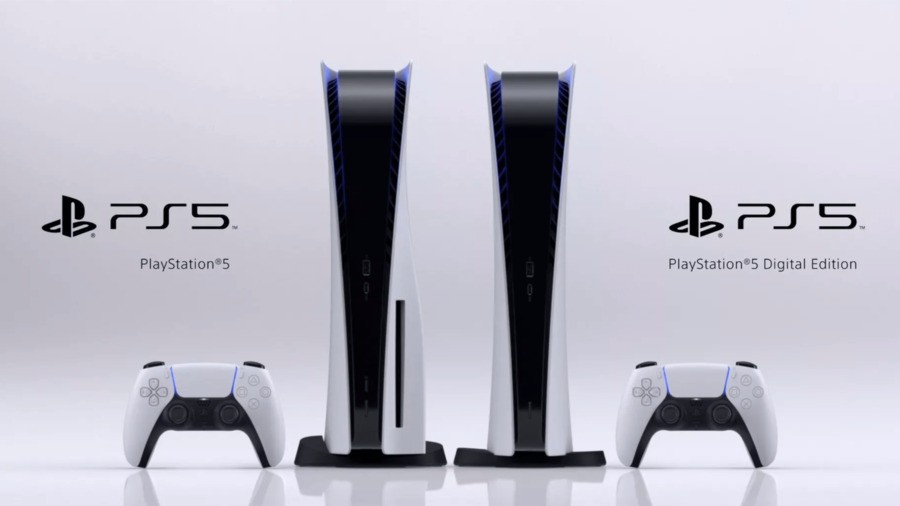 There are two PlayStation 5 models: PS5 and PS5 Digital Edition. However, you may be wondering what's the difference between the PS5 Digital Edition vs PS5. Fortunately, as part of our PS5 guide, we're going to explain how the two consoles stack up, and what sets them apart from each other. Remember, you can find out more information about PS5 pre-orders through the link, which should prove handy once you've made up your mind about which model to buy. You can also learn more PS5 price and PS5 release date information. And for more hardware comparisons, check out the following: PS5 vs Xbox Series X vs Xbox Series S: Full Tech Specs Comparison and PS5 vs PS4: Full Tech Specs Comparison.
PS5 Digital Edition vs PS5: What's the Difference?
There are two major differences between the PS5 Digital Edition vs PS5, and that's the 4K UHD Blu-ray disc drive and the price. The PS5 Digital Edition does not include a disc drive and costs £359.99/$399.99/€399.99, while the PS5 does and costs £449.99/$499.99/€499.99.
This means there are obvious aesthetic differences between the two devices, as the PS5 Digital Edition has a slightly smaller profile owing to the absence of a disc drive. It also means that physical media cannot be played on the PS5 Digital Edition, including PS5 and PS4 games, DVDs, and 4K UHD Blu-ray movies. For more information, refer to our guide: PS5 4K UHD Blu-rays: Can PlayStation 5 Play Them? You may also want to refer to our PS5 backwards compatibility guide: PS5 Backwards Compatibility: Can You Play PS4 Games on PlayStation 5? And for additional reading, check out the following link: Can PS5 Play Used and Pre-Owned Games?
It's worth remembering that if you want to take advantage of free PS4 to PS5 upgrades, you'll need to use the PS5's disc drive to transfer physical PS4 games to the next-gen console. You can find our more information about this through the link: PS4 to PS5: All Games with Confirmed Free Upgrades.
PS5 Digital Edition vs PS5: Which Should You Buy?
Both the PS5 Digital Edition and PS5 are good options, so it'll depend entirely upon your tastes. If you plan to purchase all of your PS5 games from the PlayStation Store, then it may be worth saving money and space with the PS5 Digital Edition. However, it's worth keeping in mind that you'll never be able to purchase and play physical games on the PS5 Digital Edition, including any retail titles you may have purchased for the PS4.
PS5, meanwhile, will give you a bit more flexibility, allowing you to use a combination of physical and digital media. If you own any retail PS4 games then you'll be able to play these, although both consoles will support backwards compatible games purchased on the PlayStation Store.
---
Will you be buying the PS5 Digital Edition or PS5? Let us know in the comments section below, and be sure to check out our PS5 guide for much more information.