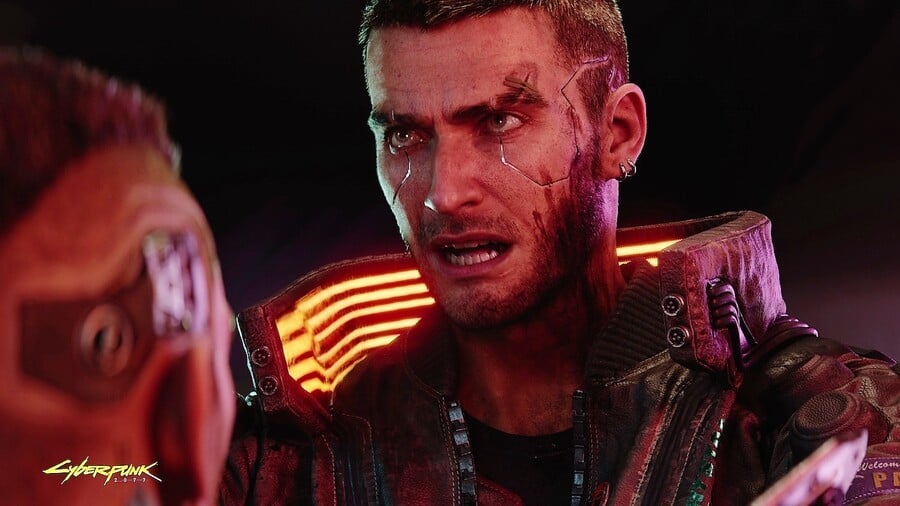 Cyberpunk 2077's latest delay has sent shockwaves throughout its community. After the game went gold earlier in the month, fans were reassured multiple times that Cyberpunk 2077 would hit its promised 19th November release date, but this most recent delay has been an especially nasty surprise for some — especially for those who had booked time off work to play the open worlder.
But why has Cyberpunk 2077 been delayed another three weeks? The official word from CD Projekt Red is that testing and shipping the title across all of its promised platforms requires more time. Obviously this is a very large and very complex game — ensuring quality across the board can't be easy.
However, the developer's statement has reignited concerns that Cyberpunk 2077 is being held back by current-generation consoles. There was a rumour all the way back in January that CD Projekt Red was running into serious trouble with the PS4 and Xbox One versions of the game, and that was why the title was initially delayed from April to September.
The company dismissed that particular rumour, but now rumblings of a similar nature are beginning to gain momentum. The Cyberpunk 2077 Reddit, which has exploded in terms of activity since the latest delay was announced, is packed with speculation over why the delay has happened. And top of the list is this growing concern that the console versions just aren't holding up.
There's even a rumour floating around that either Sony or Microsoft — or both — failed Cyberpunk 2077 during its final certification process. But honestly, that sounds like complete conjecture to us, and not at all something that we would put any stock into — not least because it doesn't actually line up with how we understand the certification process to work.
But again, these are the kinds of rumours that are currently doing the rounds. The bottom line here is that we still haven't seen Cyberpunk 2077 running on current-gen hardware. All of the footage that we've seen of the game up until this point has been taken from a high-end PC build, so you can kind of understand where a lot of the worry is coming from.
A lot of this stuff stems from knee-jerk reactions, which are inevitable when something like this happens. But even so, it's horrible to hear about death threats and other online abuse following the delay. As always, we'll just have to wait and see how it all pans out.
Are you concerned about the PS4 version of Cyberpunk 2077? What do you think of the delay? Feed us your thoughts in the comments section below.
[source reddit.com]