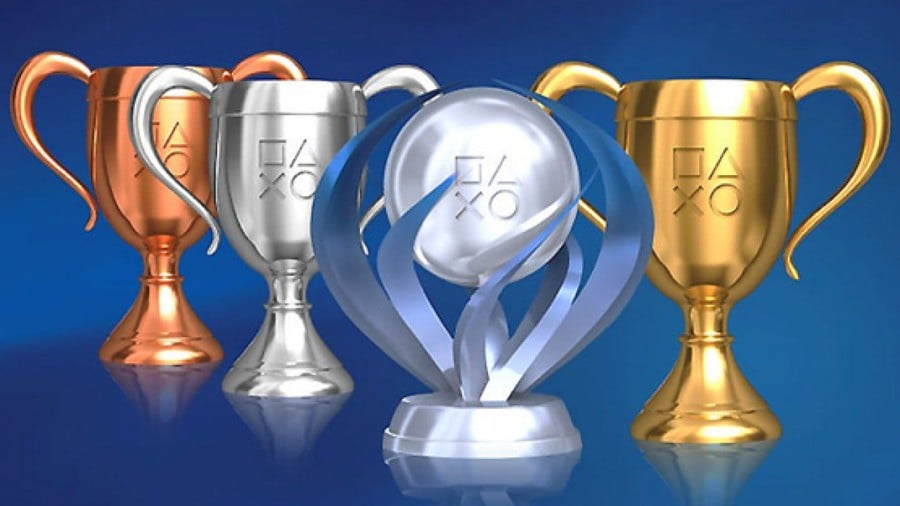 Update #2: Alright, this PS5 Trophy progress tracking feature is absolutely a thing. A new wave of emails have been sent out by PlayStation itself detailing today's general updates, and at the bottom, the Japanese giant touches on it.
The email reads: "Just how close are you to earning that rare Gold Trophy? See what else you need to do before hearing that highly satisfying 'ding' sound with the all-new Trophy tracking system in supported games on the PS5™ console." Yeah, don't worry, PS5 Trophy progress tracking is happening.
---

Update #1: D'oh! The French PlayStation Blog has now removed the all-important paragraph referring to PS5 Trophy tracking from its blog post. We have to imagine the information is accurate, but this feature wasn't planned to be revealed today. For now, we can no longer categorically say that PS5 Trophies will have built-in tracking. They probably will, though.
---
Original story: Sony has only gone and finally done it! On PlayStation 5, you will be able to track your progress towards earning individual Trophies. This is a popular feature over on Xbox One and has often been requested by the PlayStation community so to see it finally happen on a Sony system is a real treat. Strangely, this detail wasn't included in the English PlayStation Blog post but has appeared in the French version.
Via Google translate, the blog post reads: "On PlayStation 5, you will be able to track your progress towards earning individual trophies for compatible PS5 games. For example, sometimes you'll see how many artifacts you have left to collect, or how many armor upgrades you need to get before unlocking the Trophy." It doesn't look like this feature will be applied retroactively to PlayStation 4 Trophies, however.
Now we'll be able to see how many more weapons we need to collect before unlocking a Gold Trophy in Demon's Souls or the number of bad guys we still need to beat up in a specific way in Marvel's Spider-Man: Miles Morales. Good stuff, Sony. How happy are you about this? Share your hype in the comments below.
[source blog.fr.playstation.com, via twitter.com]