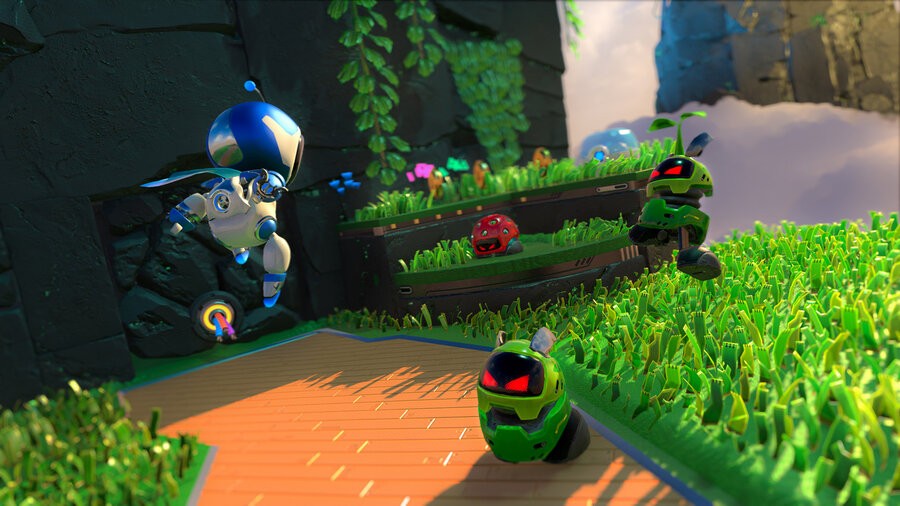 If you thought the Astro's Playroom experience on PlayStation 5 would be over within an hour, you might want to think again. As part of an interview with Famitsu, Nicolas Doucet has revealed that the free title pre-installed onto every single PS5 console will take about "four to five hours to play". Four different and varied worlds are the reason for that impressive playtime, with PlayStation homages, collectibles, and a Time Attack mode built to extend it even further.
We've already seen references to the PlayStation 2 and PlayStation 3 during brief gameplay sequences, but Doucet has now teased a nice surprise for fans of the brand. "Also, I can't say in detail, but if you clear everything, there is a surprise that PlayStation fans will be pleased with." But even if you don't achieve 100% completion, there will be online rankings for the Time Attack mode, meaning you can compete with your friends every step of the way.
Astro's Playroom really is shaping up to be a fantastic way to immediately start playing the PS5 whilst the bigger titles are downloading in the background. Will you be doing exactly that? Let us know in the comments below.
[source famitsu.com, via twitter.com]