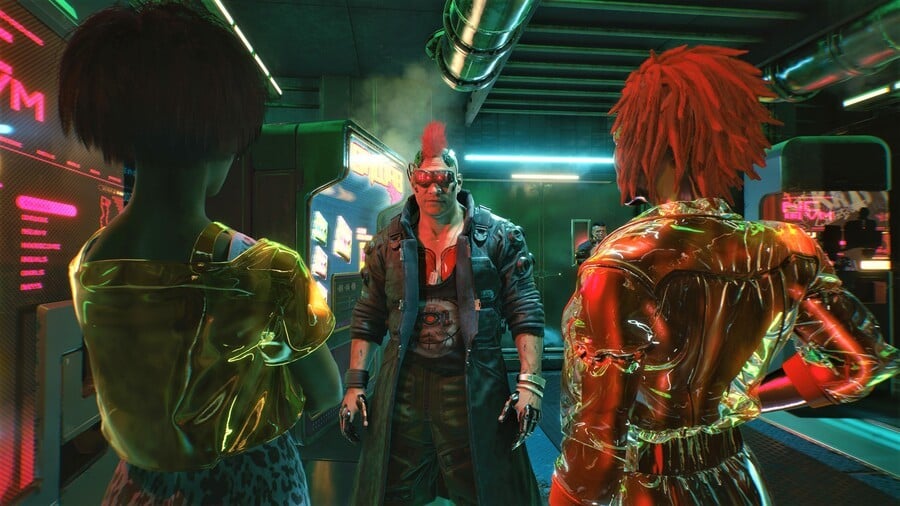 Words from CD Projekt Red co-CEO Adam Kiciński don't exactly inspire confidence in the new release date for Cyberpunk 2077. In case you somehow haven't heard, the open world role-playing game was recently delayed again across all platforms. It was meant to arrive on the 19th November, but it's been pushed back three weeks to the 10th December so that the team can focus on optimising the current-gen versions of the game.
Indeed, there's growing concern over how Cyberpunk 2077 will run on PS4, but that's a whole different story. The topic at hand is that new release date, which, unsurprisingly, people don't seem to have a lot of faith in.
Speaking during CD Projekt Red's latest call with shareholders, Adam Kiciński said: "We feel — maybe not comfortable, but confident [in the new release date]." Again, not the kind of comment that you want to hear if you're betting on Cyberpunk hitting its new date.
Even Michal Nowakowski, vice president of business development, doesn't seem totally sold on the idea. When asked if the game would definitely launch on the 10th December, he replied: "That's more or less what I'm saying, I guess — yes."
The delay is something that CD Projekt Red clearly wasn't planning on until very recently. The game's marketing machine was already in full swing, with all kinds of adverts highlighting the previous 19th November release date. Hell, some ads even had Keanu Reeves star in them.
So, do you think Cyberpunk 2077 will arrive on the 10th December? Or do you think another delay is inevitable? Place your bets in the comments section below.
[source pcgamer.com]