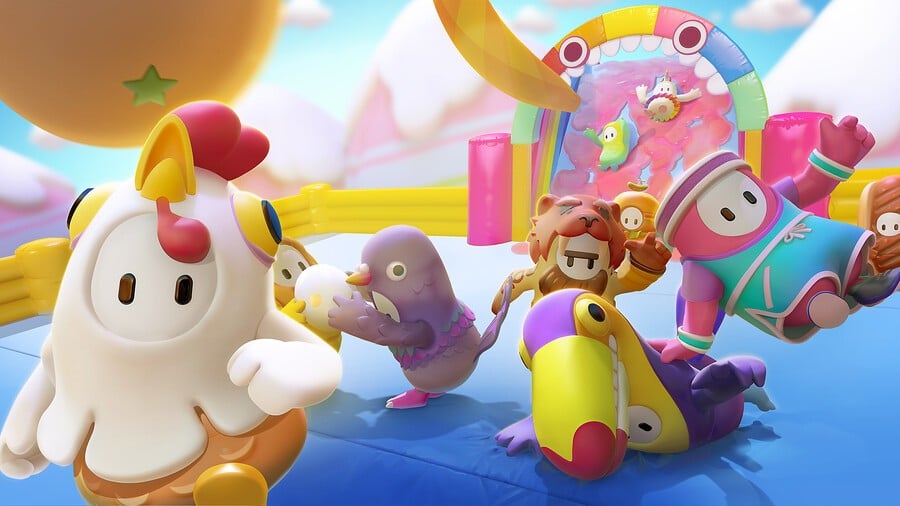 Two weeks ago, Fall Guys announced the Battle of the Brands, a fundraising auction that would trade the top donation to UK charity SpecialEffect for custom in-game skins. After a fortnight of brands, companies, and individuals stumbling over each other to claim the winning bid, the event is over, and the last few minutes were rather eventful.
For a while, it looked like the winner would be YouTuber FGTeev with $510,000 -- an already enormous sum of money. However, right at the last minute, an interesting crew announced an incredible bid. G2 Esports, Aim Lab, MrBeast, and Ninja banded together to raise the winning donation to $1 million.
Developer Mediatonic is now in talks with the group to discuss the in-game outfits (all the contributing parties will get a costume each).
As for SpecialEffect, the impact of this fundraising stunt has been pretty big. As a reminder, the charity exists to making gaming accessible to those with physical disabilities by creating innovative control solutions for all manner of handicaps. In a post on the organisation's website, founder Dr Mick Donegan thanks the winners "for their amazing generosity".
Donegan says the charity has been facing funding problems due to COVID-19, and Fall Guys' charity auction will be "invaluable". He goes on to say that the auction itself has drawn more attention to SpecialEffect, meaning its services are more in demand than ever, so the money will be put to good use.
There's a nice feel-good story to kick off the week.
[source twitter.com, via specialeffect.org.uk]