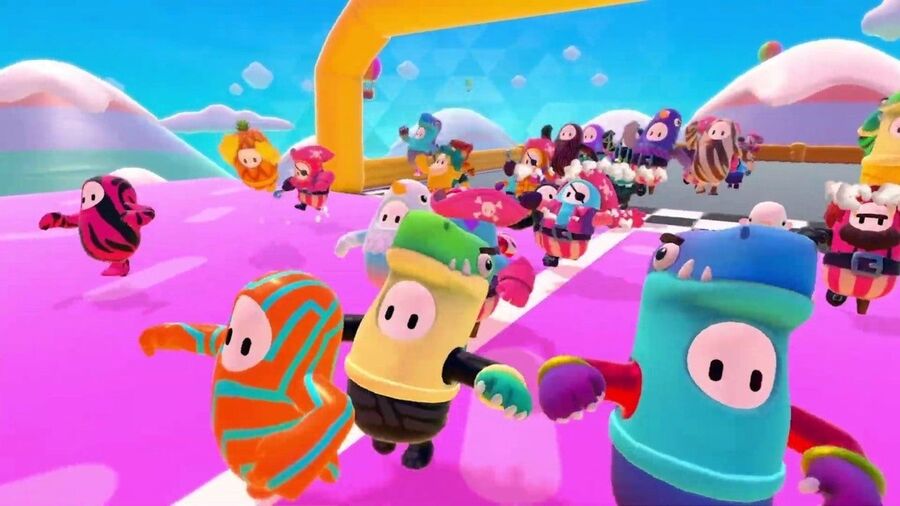 Fall Guys is the in thing right now, and everyone wants a piece. A little while ago, we reported that all kinds of gaming-related companies and brands have been tripping over themselves to collaborate on in-game outfits for the popular game. It's remarkable to see an indie game get so much attention, and it sounds like things haven't slowed down in the weeks after launch.
In fact, developer Mediatonic has been so overwhelmed with opportunities to make crossover content, it's turned it into a friendly competition. On social media yesterday, a "Battle of the Brands" was announced. Essentially, brands can now pledge a sum of money to donate to gaming charity SpecialEffect. The highest bidder will win the chance to get some sort of in-game costume made.
Brands looking to work with Mediatonic have two weeks in which to state their highest bid. This whole thing has been going on for less than a day, and the sums of money being pledged are already in the hundreds of thousands of dollars. At the time of writing, Minecraft server-hosting company BisectHosting is in the lead, offering a $120,000 donation in return for an in-game skin. Other brands vying for the prize are Warframe, YouTuber MrBeast, and er, a bidet company called TUSHY Bidet.
It'll be very interesting to see how this evolves over the next couple of weeks. While the focus is on the brands, it's important to note that the real winner of all this will be SpecialEffect, which is extremely appreciative of this bidding war. For those that don't know the UK charity, it helps those with physical disabilities to play video games with all sorts of innovative solutions.
What do you make of this? Which brand would you want to see working with Fall Guys on an in-game outfit? Tell us in the comments section below.
[source twitter.com]