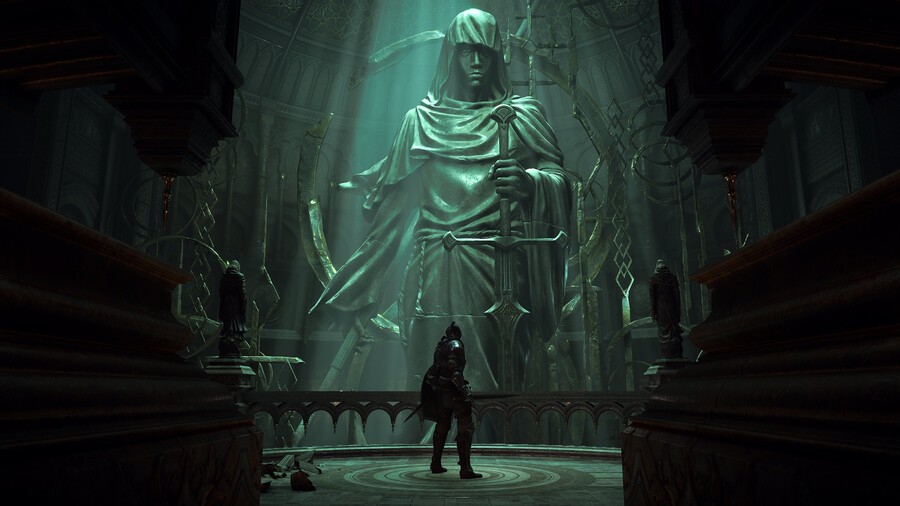 The Demon's Souls remake on PS5 is getting a Digital Deluxe Edition, an update on the PlayStation Blog confirms. As the name suggests, it'll be exclusive to the PlayStation Store, priced at $89.99 / €99.99.
The Digital Deluxe Edition comes with a bunch of in-game stuff, including armour sets, a weapon, a shield, and a handful of items. A digital soundtrack is also part of the deal.
Here's a full list of everything that you get:
Original Soundtrack
Legendary Hero Soul
Renowned Warrior Soul
Storied Warrior Soul
Red-Eye Knight Armor
Boletarian Royalty Armor
Ritual Blade
Hoplite Shield
Ring of Longevity
Preservation Grains
Phosphorescent Grains
Bearbug Grains
Large Hardstone Shard
Moonlightstone Shard
Of course, with a game like Demon's Souls, the question is always going to be whether these items will give Digital Deluxe owners any significant advantage. We'll have to wait and see just how effective all of this equipment turns out to be.
[source blog.playstation.com]