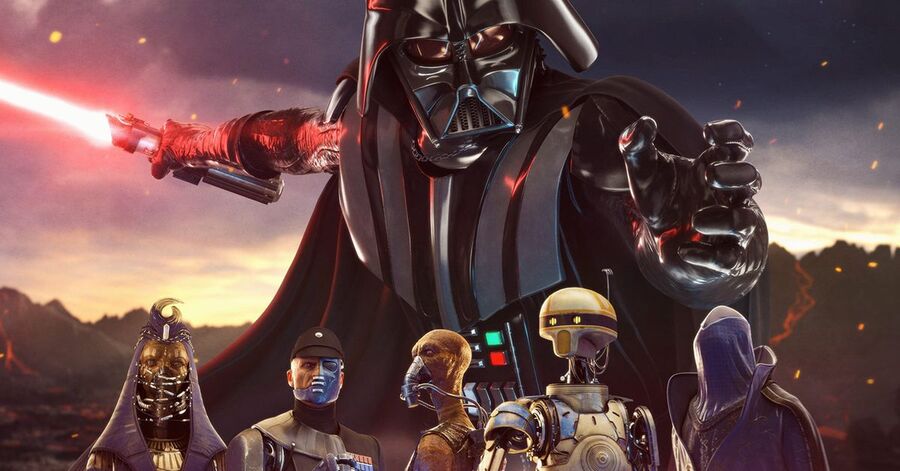 The nights are drawing in and the weather's really turned here in the UK, which means that summer is gradually coming to a close. Traditionally, this weekend would be a busy one because Gamescom should be in full flow, but 2020's proved a wash-out and we've got a long Bank Holiday weekend to blitz through some reviews. Here's what we're playing.
Sammy Barker, Editor
I'm playing Madden NFL 21, which is disappointing in many areas but also promising in others. I think the new Yard mode genuinely represents the basis of something brilliant, and you can see how this could become a series cornerstone in future years. Unfortunately, the rest of the package leaves a lot to be desired – especially if you picked up last year's game.
Stephen Tailby, Associate Editor
I've been seriously neglecting Ghost of Tsushima, so I'd really like to further Jin's story this weekend. Elsewhere, you'll find me competing for more crowns in Fall Guys as I aim to reach level 40 in season one. I'm worryingly close already.
Liam Croft, Senior Staff Writer
Since I'm still waiting for a certain game's review code to come through, this extended weekend is pretty free for me. I'll be giving Wasteland 3 a shot and passing the time with Fall Guys.
Graham Banas, Reviewer
I've got an absolutely stuffed weekend for games. I'm working on a review for Vader Immortal, as well as that Control expansion. And if that's not enough, I haven't touched Beat Saber or Pistol Whip in about a week and I really want to. And that's to say nothing of the fact I've had Ghost of Tsushima sitting on my desk for about a month and I haven't even booted it up once.
Jenny Jones, Reviewer
I'm currently playing through Atelier Ryza. I think that they've definitely evolved the Atelier series for the better and I'm really looking forward to seeing what new things they have planned for the sequel that's due out later this year. I'm also completely addicted to My Time at Portia which I've been playing for the last couple of months; it's a little rough round the edges but I get completely sucked into it every time I switch it on.
---
What are you playing this weekend, then? Have you got anything hot planned for your console of choice, or will you just be chilling with an old faithful? Let us know in the comments section below.