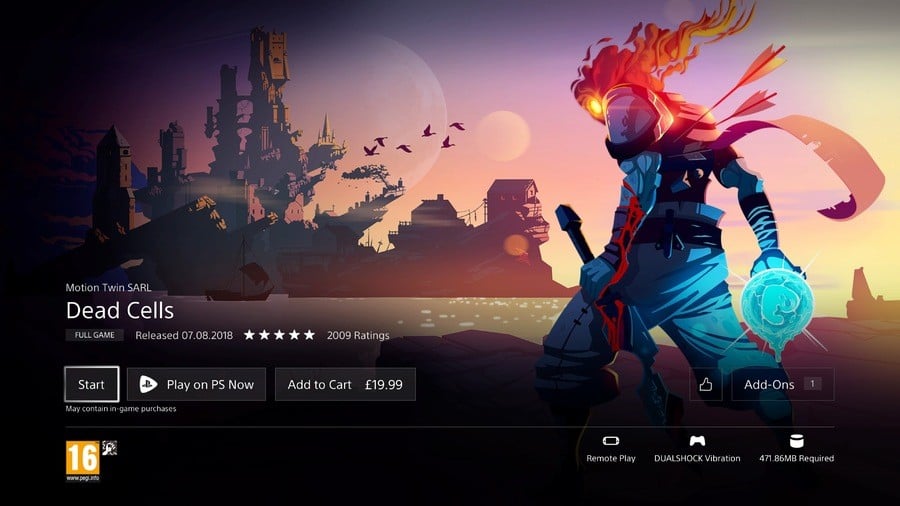 One of the most embarrassing oversights on the PlayStation Store is that, up until very recently, you couldn't purchase a game if you'd previously claimed it courtesy of a PlayStation Plus or PlayStation Now subscription. This meant that, if you'd added a title to your library but let your membership lapse, the only way for you to access it was to resubscribe to the service you'd obtained it through.
Fortunately, the error has now been fixed. As you can see from the screenshot embedded above, we downloaded Dead Cells via our PS Now subscription, after it was added last week. Thus, we have the option to either start it or purchase it at full-price. We could outright buy the game now, and it'd be ours to keep – even after it's removed from the PS Now catalogue.
The same is true of Fall Guys: we obtained the title through August 2020's free PS Plus update. But by visiting the release's page on the PS Store, we have the option to either start the game or purchase it. This resolves a lot of headaches that we'd had with Sony's storefront in the past, so it's nice to see it quietly adjust this so we can, y'know, give the company even more of our money.