Update: As expected, this week's Champions League ties were absolutely plastered with PlayStation 5 promotions. Here's a screenshot from Chelsea's match against Bayern Munich, courtesy of BT Sport: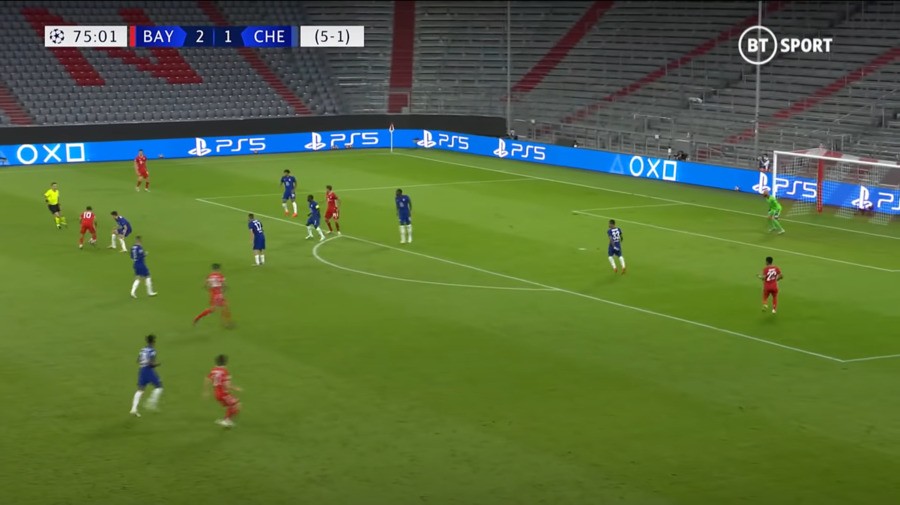 The empty stadiums due to coronavirus may be desperately depressing, but at least that PS5 promo is looking tasty, eh?
---
Original Story: The UEFA Champions League kicks off again later this week, with the tournament adopting a condensed format after it was postponed back in March due to the coronavirus pandemic. But why should this matter to PlayStation fans? Well, PlayStation has long been a key partner of the Champions League -- and the returning tournament is set to signal the start of Sony's mainstream marketing campaign for the PlayStation 5.
The PS5 logo will no doubt be on full display during matches, but the partnership may extend much further than that. Depending on when we actually get a confirmed release date and price point for the PS5, advertisements for the next-gen console are almost guaranteed to show up during halftime breaks.
Of course, we're still waiting on Sony when it comes to key PS5 information, but with the system due to launch in just a few months, surely it won't be too long until we know more. In the meantime, let us know who you want to win the Champions League in the comments section below.