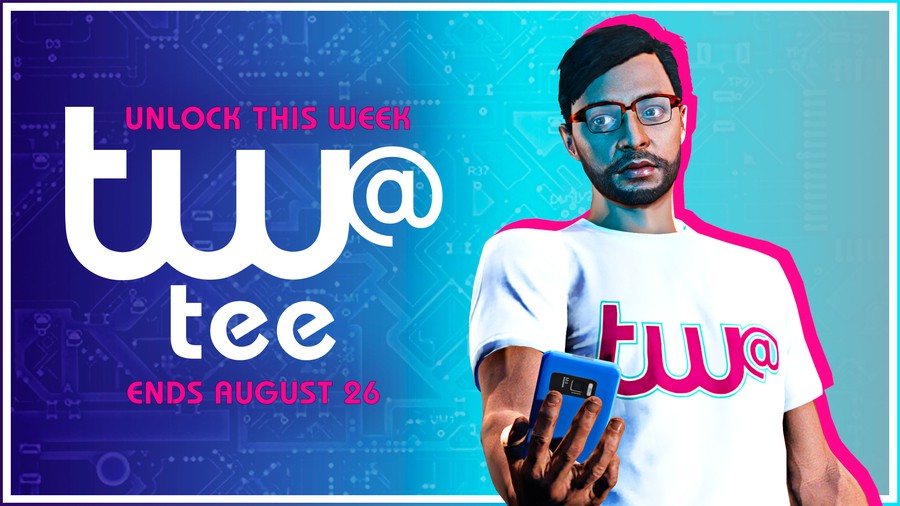 Liberty City's seedy Internet café heydays will never feel too far away when you're rocking your free [email protected] tee, which Rockstar is generously giving away to anyone who plays GTA Online this week. Available until 26th August, the branded threads will be added to your wardrobe whenever you login, which should prove a great incentive to return to Los Santos.
It's not the only free t-shirt up for grabs this week, but you'll need a Galaxy Super Yacht to grab the other. As the developer continues to promote the Los Santos Summer Special update, you can earn double rewards on any Super Yacht mission. Complete any of the six contact objectives this week, and you'll also get the Six Figure tee next week.
Elsewhere in GTA Online, Trap Door – the game mode that revolves around evaporating floors – will offer triple GTA$ and RP all this week, while you'll get double rewards on Transform Races. Meanwhile, the super-sporty Pfister 811 can be unlocked at the Diamond Casino & Resort, while discounts are being extended to the essential Nagasaki Buzzard and other helicopters.
[source rockstargames.com]