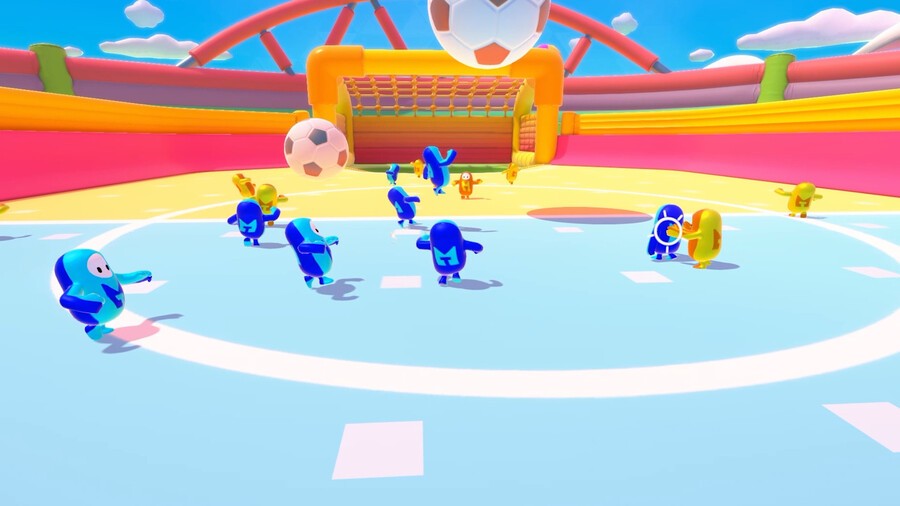 How many of you breathed a sigh of relief when you read that headline? Team games aren't the greatest aspect of internet sensation Fall Guys, and Mediatonic has taken that on board with its next patch. Expected to arrive at some point next week, the update ensures that the algorithm will only select the likes of Team Tail Tag, Egg Scramble, and Fall Ball if it can make up teams of equal numbers. In essence, you'll now only play a team game if you've got a fair shot of winning. You'll still probably need a stroke of good luck if you're on the yellow team, however.
There's much more to Fall Guys' biggest patch yet though. Spectator mode will now finally switch to your party members first instead of random players, you'll be able to invert your controls along the X and Y-axis, and competitors will no longer be able to grab moving obstacles in Slime Climb. Meanwhile, Jump Showdown has been tweaked to prevent a gameplay exploit and auto-panning camera issues have been fixed. Those of you playing on a base PlayStation 4 can also look forward to improved UI performance.
There are a couple of other tidbits to this upcoming update, so head on through this link to check out the full roster of changes. Are you happy to learn that team games may be reduced in number? Celebrate in the comments below.
[source twitter.com]