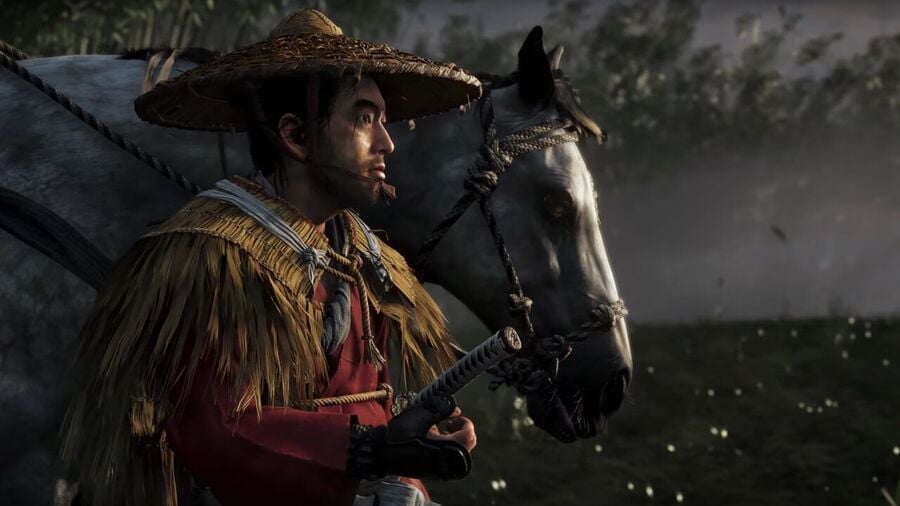 Guess who's back? Back again! Sammy's back, er, let's WAYP? It's been a couple of weeks since your humble host spearheaded an issue of Push Square's longest running series, but MC duties have been reclaimed, so let's dig into the meat of this week.
Sammy Barker, Editor
I'm putting a lot of time into Ghost of Tsushima at the minute, and I'm enjoying it immensely. Sucker Punch's samurai exclusive is tremendous fun, and it deserves all the plaudits it's been attracting.
Robert Ramsey, Deputy Editor
I'm in a post-Ghost of Tsushima depression right now, and I'm desperately trying to fill the void with all kinds of games -- but nothing's really holding my attention. I might dip back into Monster Hunter World: Iceborne, or perhaps go for a change of pace with a turn based RPG or something.
Stephen Tailby, Associate Editor
My PS4 has been invaded by the Destroy All Humans remake, so I'll be popping brains and blowing up buildings this weekend. You can expect my review very soon. I'll also be hopping into Dreams once again to check out the new PSVR update, and I'll be sharing my thoughts on that, too.
Graham Banas, Reviewer
My oft-delayed copy of Ghost of Tsushima has finally arrived, and I'll be able to start playing it. It's practically all I've been thinking about in the week since I was supposed to already have my copy, so I can't wait. I'm probably going to spend some time playing Call of Duty: Warzone with friends as well, but really the star of the show's gonna be Tsushima.
---
What will be keeping you occupied this weekend, then? Have you got anything major on your agenda? Let us know in the comments section below.