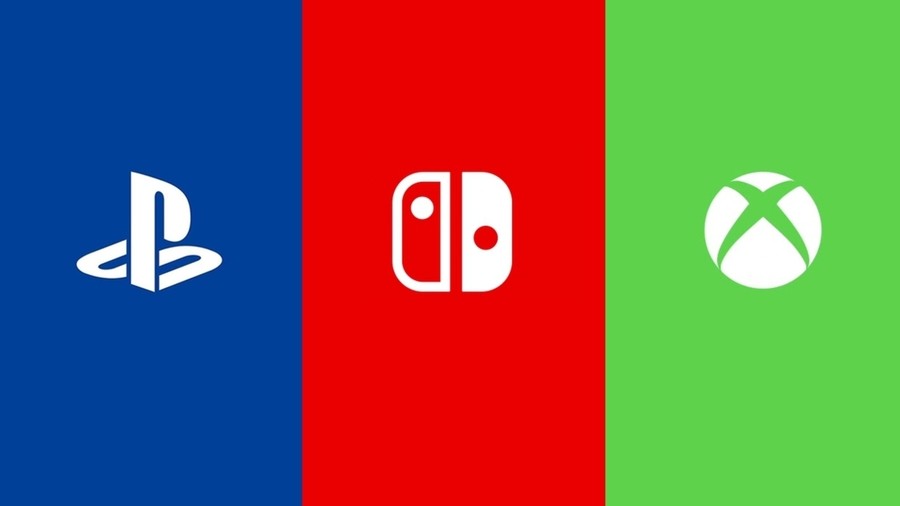 Which PS4 games support cross-play with rival consoles Xbox One and Nintendo Switch? Sony was underfire for a long time regarding its reluctance to support cross-play, but following an open beta featuring a handful of tentpole titles, the company now allows developers to support the oft-requested feature without any restrictions. Below you'll find a list of all PS4 games with cross-console play, which we'll update as more software gets added.
All PS4 Games with Cross-Play Compatibility
Here are all the PS4 games currently confirmed to be compatible with cross-console play:
Which Consoles Can I Play with and Against?
Fortnite allows you to play with friends on Android and iOS devices, Nintendo Switch, Xbox One, and PC/Mac systems.
Dauntless allows players to play against users on both PC and Xbox One. Once the game launches on Nintendo Switch and mobile devices, developer Phoenix Labs has stated that cross-play will be enabled on those devices too.
Rocket League is enabled for cross-play across PS4, Nintendo Switch, Xbox One, and Steam users on PC. It is not yet known if the Epic Games acquisition will affect this in any shape or form.
Call of Duty: Modern Warfare pairs players based on their input device. PS4 players will play against those using a controller, meaning Xbox One. The only time a PS4 player will come up against someone on PC is if someone in their party is playing using that device.
What Carries Over Between Consoles If I Have Multiple Accounts on the Same Game?
Fortnite now offers the ability to merge all of your accounts into one so that all of your purchases and Battle Pass rewards are the same across platforms. This can be done via the official website.
Dauntless seamlessly transfers progress and purchases between platforms as soon as you log into your account.
Which Other Games Could Gain Cross-Console Play?
There's a long, long list of titles that are already perfect to take advantage of this updates, but the likes of Overwatch, Minecraft, and Destiny 2 must surely be first on the agenda. Other contenders include the likes of Warframe, Grand Theft Auto V, and Monster Hunter: World.
---
Which game do you want to gain cross-console compatibility the most? Are you looking forward to playing against Nintendo Switch and Xbox One users? Share the love in the comments below.